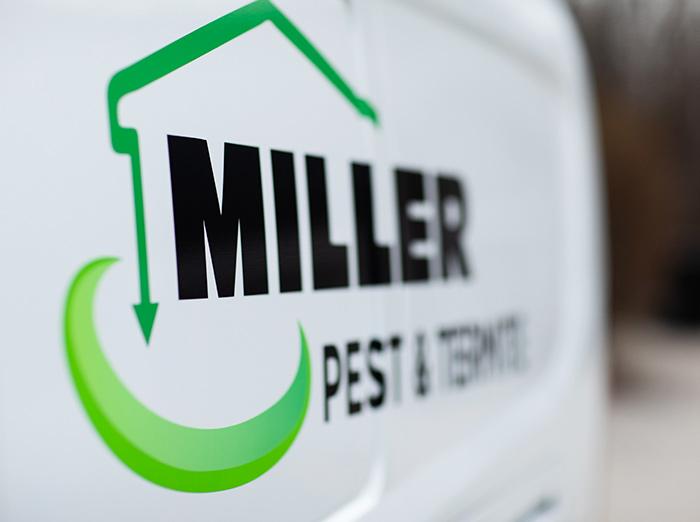 You Can Count On Our Bed Bug Control Pros To Get Rid Of Bed Bugs
Whether you bought a secondhand couch off Facebook Marketplace and are worried that you introduced bed bugs into your home or returned from vacation or a business trip and are concerned that you brought stragglers back in your luggage, we can help! Our locally owned and operated pest control company offers effective bed bug treatments that stop bed bugs -completely! If you're ready to get a good night's rest, one that is free of bed bug bites, contact Miller Pest & Termite for bed bug control in Des Moines, Kansas City, and Omaha as well as elsewhere in our Midwest service area.
How Our Bed Bug Treatments Works
Miller's Bed Bug Removal Process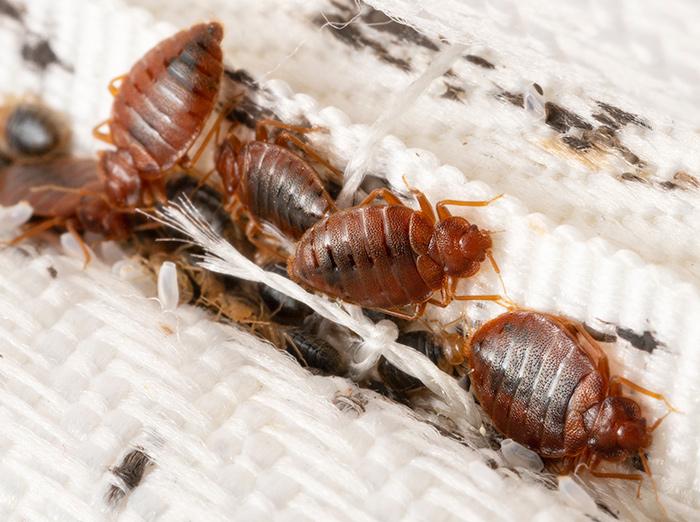 Bed Bug Inspection
When you reach out for help identifying and getting rid of bed bugs, Miller Pest & Termite will send out a pest control specialist to complete a thorough bed bug inspection that includes all furniture (seams and all) and other bed bug hot spots.
Once we determine that they are present, we'll communicate our findings, recommend the best course of treatment, and explain the limited bed bug prep work that must be done before we can effectively treat your home or business.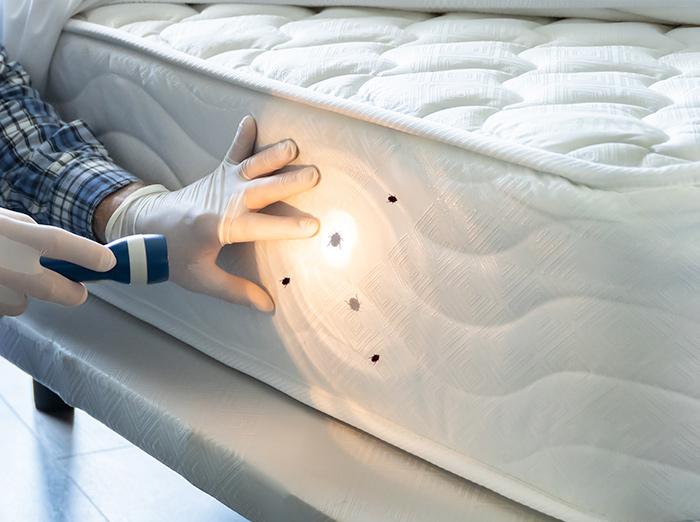 Bed Bug Treatment
To eliminate all life stages of bed bugs, your exterminator will apply a product that creates a barrier that is invisible to you and more importantly to bed bugs. When these insects cross that barrier, the product will stick to them much like sand sticks to wet feet. Any bed bugs that interact with the product will act as a carrier and any bed bug it comes in contact with will be exposed and within a few days, eliminated!
This method is so effective at killing bed bugs because it doesn't just target the ones looking for a blood meal but exposes all bed bugs, even the ones hiding out of sight and reach.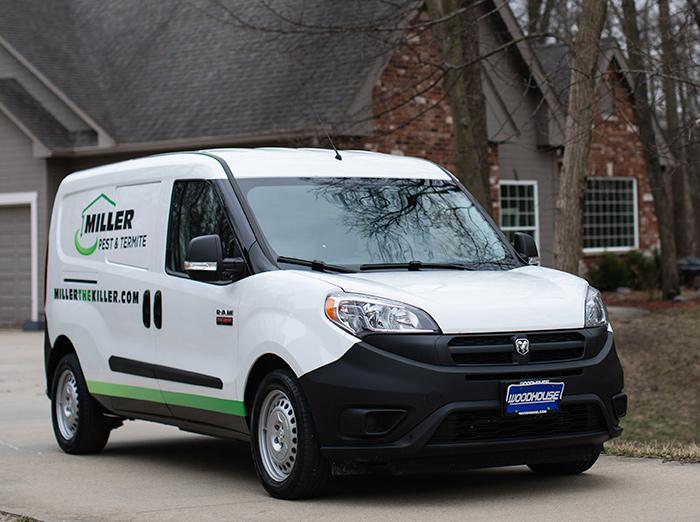 Monitoring & Follow Up
After treatment, your specialist will also install bed bug interceptors to monitor for bed bug activity.
30 days after the initial treatment, your bed bug control pro will return to confirm that the bed bug problem has been successfully resolved!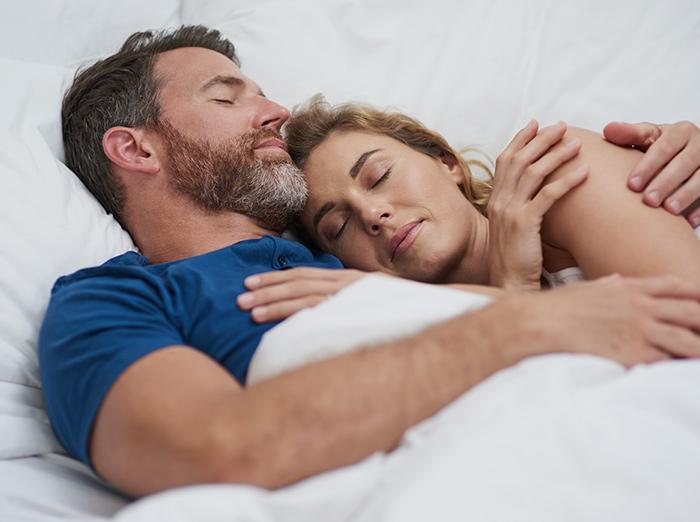 90-Day Bed Bug Warranty
At Miller Pest & Termite, we're confident our knowledgeable exterminators will provide the very best pest control services that, for qualifying properties, we offer a 90-day bed bug warranty. If you find evidence that bed bugs have returned within 90 days of your initial service, we will return to completely eliminate them!
Free Quoteor call (515) 518-8864
$100 Off
Bed Bug Start
Receive $100 off your first treatment when you start a bed bug treatment service with Miller today!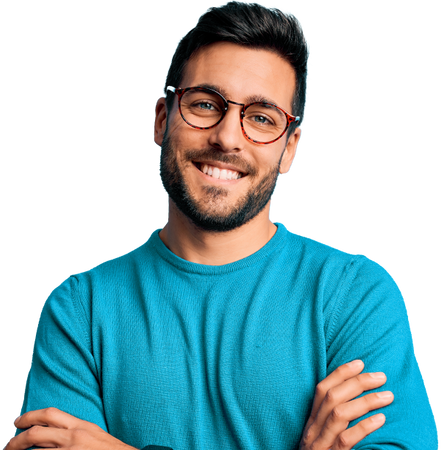 Scott and Kent came out to access a rodent issue in my back yard. They very knowledgeable about the type of rodent and how to get rid of the problem. They were also very very professional and the customer service was the best I've seen in a very long time. I definitely will recommend them hands down! What an excellent job! Keep up the good work you two!!
Mike L. - Kansas City
Frequently Asked Questions
Bed Bug Control FAQs
How do I know if I have a bed bug problem?
These are some common signs of an infestation in your home:
Visual confirmation: adult bed bugs are reddish-brown and are about the size of an apple seed.
Cast skins: bed bugs shed translucent exoskeletons as they pass through the five stages of life.
Fecal matter: they leave behind rust-colored excrement typically found in seams of furniture, behind the headboard, the edges of carpet, or around electrical outlets.
Musty smell: they smell like old socks when they communicate from one to another.
New bites found after waking up: red marks on your skin that itch and swell may be from a bed bug. Look for a cluster of 3-4 or in a pattern on your hands, arms, legs, face, and neck as well as other exposed skin.
How can I prevent bed bugs?
The majority of bed bug infestations can be prevented by exercising some caution while away from home. Most of us know to carefully check used furniture and mattresses for signs of bed bugs and are fearful of bringing them home after a vacation or business trip where you stayed in a hotel that wasn't necessarily five-star quality. However, since the presence of bed bugs isn't based on cleanliness, you should always:
Inspect the mattress, baseboards, and any other furniture in the room upon checking in
Avoid using the floor or an extra bed to hold your luggage
Do not unpack from a trip inside the house but rather outside
Wash clothing before putting them away after a trip
If clothes are already clean, put them in the dryer at high heat for at least 15 minutes
Sterilize your luggage before storing
Before bringing them home, carefully inspect all used purchases, including electronics and other items you wouldn't suspect
Do I have to throw away my bed and furniture if I have bed bugs?
If you've discovered bed bugs in your home, there is absolutely no need to throw away your mattress or any furniture for that matter. In fact, it won't necessarily solve the problem since bed bugs hide out in carpeting, electronics, and other spots you wouldn't think of. If you're worried about bed bugs, the first step is to contact a pest control company that specializes in bed bug control.
Get Help Now!
Request Your Free Quote