Local Kansas City Pest Control Pros Since 2001
At Miller Pest & Termite, our locally owned and family-operated pest control company has been offering quality pest control services in Kansas City and to communities throughout Missouri, Kansas, Iowa, and Nebraska since 2001. All of our exterminators receive extensive training to ensure that they are the best qualified for the job and are committed to solving pest problems, no matter how complex. If you've found roaches in your Kansas City home, need help treating ants, or have another pest problem, we'd love the chance to help!
Miller Pest & Termite's Kansas City Office
Address
3511 N Kimball Drive
Kansas City, MO 64161
Hours
M-F: 8AM-4:30PM
SAT & SUN: Closed
Active Pests In Kansas City
Home Pest Control Services In Kansas City
Here at Miller Pest & Termite, we pride ourselves on offering all-inclusive home pest control plans at affordable prices. Unlike other companies, we don't make you purchase additional services when you're already suffering from an infestation— it's already included in the top-notch service you already receive! If you have a pest problem and are looking for the best in home pest control in Kansas City, contact the team at Miller today and we'll send one of our local exterminators to your home to take care of the problem.
Mosquito Control In Kansas City
Are you going crazy swatting at mosquitoes? You're not alone. These pests can reproduce in even the smallest bodies of water (such as birdbaths, gutters, and even puddles!) and can quickly take over your yard. Instead of letting them rule your life, call your friends at Miller Pest & Termite for fast and effective mosquito control services.
Our family-friendly mosquito treatments offer peace of mind, protect against mosquito-borne illness, and allow you to enjoy your backyard and outdoor living spaces without mosquito bites! Our services include:
A thorough mosquito inspection to locate potential mosquito resting and breeding sites
An initial mosquito treatment targeting adult mosquitoes and larvae
Monthly treatments May through September to keep these biting pests away
If you're ready to say goodbye to mosquitoes, contact Miller today to sign up for seasonal treatments!
Kansas City Hornet & Wasp Removal
Stinging insects can make spending time outside dangerous. They put you and your loved ones at risk for painful stings that swell up and might even require you to go to the hospital. Even your pets aren't safe from the aggression of wasps, hornets, and other stinging insects!
At Miller Pest & Termite, we take our stinging insect control in Kansas City seriously because it impacts the safety of your family. When you reach out to us about a problem in or around your home, we will:
Perform an inspection to accurately identify the stinging pest and locate nests
Develop and implement a treatment that stops stinging insect activity
Return for a follow-up visit to make sure the problem has been solved
Bed Bug Treatments In Kansas City
Whoever said "sleep tight, don't let the bed bugs bite" wasn't kidding. It's not fun to wake up with clusters of itchy, red bites. Do-it-yourself treatments just chase them from room to room, without eliminating them. Professional treatments are the only sure way to get rid of bed bugs for good and the experts at Miller Pest & Termite have the equipment and expertise needed for guaranteed relief. Our Kansas City bed bug control services include:
A thorough inspection, to find all of the bed bug hiding places in your home
Clearly communicated treatment options and our recommendation of the best ones for you
Use of eco-friendly and family-friendly products and techniques to keep you safe while getting rid of bed bugs
Placement of interceptors to monitor bed bug activity and follow-up treatments if deemed necessary at the 30-day check
Continued bed bug treatments until they are gone
Additionally, we offer a 90-day bed bug warranty to guarantee that our knowledgeable exterminators provide effective and long-lasting bed bug removal. If you find evidence that bed bugs have returned within 90 days of your initial services, we will return to completely eliminate them!
Termite Control In Kansas City
Miller Pest & Termite has been employing the best people and techniques for termite control in Kansas City since 2001. We are constantly updating our equipment and processes to the latest available to ensure we can reliably remove termites with the least amount of harm to you and your family. The Sentricon® termite treatment we use is the only one proven in studies by the EPA, the U.S. Department of Agriculture, and over 30 university trials to eliminate the entire colony, including the queen.
If you're looking for reliable and effective termite treatments in Kansas City, we are the ones to call. When you partner with our local pest control team, you can expect:
A thorough termite inspection of your entire property to determine where the ravenous pests are coming from
Installation of Sentricon® termite bait stations around the perimeter of your home/structure
Ongoing termite monitoring
What's more, our termite treatments come with a termite re-treatment warranty. That means if termites return during the covered period, so do we - at no cost to you!
Ongoing Home Pest & Termite Control Recommendation
Miller

GuardPlus

This program includes everything from the Miller Guard - PLUS termite control and solutions targeting ground squirrels and voles. When you choose this service, Miller will install Sentricon® bait stations around the perimeter of your home to keep wood-destroying termites away.
Service Every Other Month*
33 Pests & Services Covered
Initial Premium Interior Application
Exterior Applications
Insect & Rodent Control
Year-Round Protection
100% Satisfaction Guarantee
Termite Control
Ground Squirrels & Voles
10% Off Bed Bug & Bat Bug Services
Starting at:
$6999A Month
Free Quote Or Call (515) 518-8864
Additional Miller GuardPlus Details
Pests Covered: Asian Beetles, Boxelder Bugs, Carpenter Ants, Carpet Beetles, Centipedes, Earwigs, Fleas, Fruit Flies, Grain Beetles, Hornets, House Ants, Indian Meal Moths, Mice, Millipedes, Pill Bugs, Rats, Roaches**, Silverfish, Spiders***, Stink Bugs, Wasps, Weevils, Yellow Jackets PLUS Termites, Ground Squirrels & Voles
Pricing does not include initial fee
2-year service commitment
Must have credit card on file
*Not including Jan/Feb
**American, German & Oriental
*** Venomous & Non-venomous
Rodent Control In Kansas City
Mice and rats carry a multitude of diseases and can damage the inside and outside of your home. At Miller Pest & Termite, we understand how harmful and destructive rodents can be and that is why we've specialized in rodent control for over 20 years now. From rodent baiting to exclusion, repelling to trapping, Kansas City property owners can count on licensed exterminators to eliminate rodents quickly and completely.
When you reach out to Miller for rodent control in Kansas City, we will:
Complete a thorough inspection of your property to accurately identify the infesting rodent, locate entry points, and determine what conditions are attracting them.
Develop and implement a customized rodent control solution for your property that could include trapping, exclusion, rodent population management, exterior baiting, and more.
Work with you to ensure the rodent problem is solved!
If you're looking for a pest control company in Kansas City that offers guaranteed relief for mice and rats, Miller is the one to call! You've got nothing to lose but the rodents!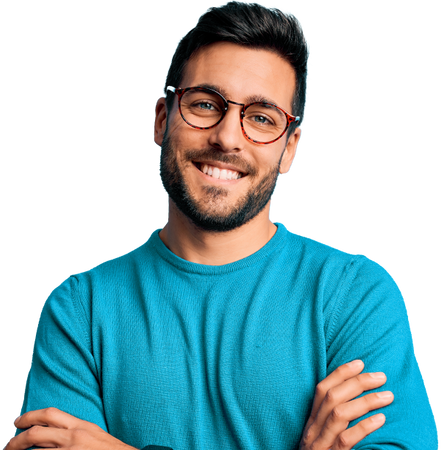 Scott and Kent came out to access a rodent issue in my back yard. They very knowledgeable about the type of rodent and how to get rid of the problem. They were also very very professional and the customer service was the best I've seen in a very long time. I definitely will recommend them hands down! What an excellent job! Keep up the good work you two!!
Mike L. - Kansas City
Get Help Now!
Request Your Free Quote