What do brown-banded cockroaches look like?
Size: 1/2 in.
Color: Males are brown and females are brown-black; both sexes have a light-colored band running across their wings.
Body Structure: Narrow, oval-shaped body with antennae and banded wings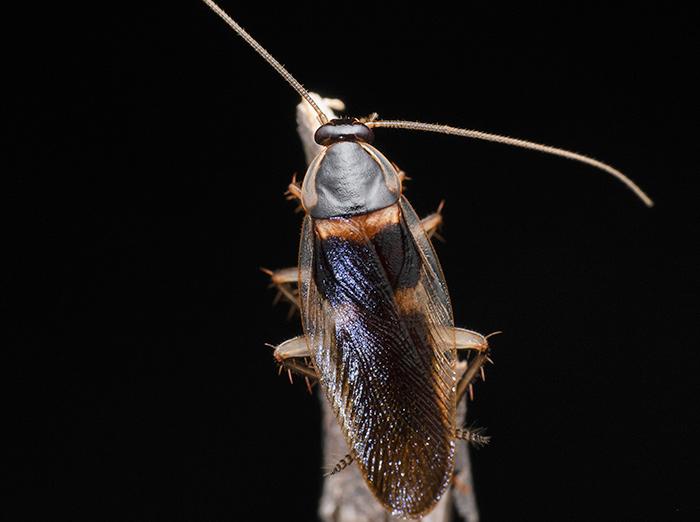 Characteristics of brown-banded cockroaches
Females carry an egg capsule, holding up to 18 eggs, for 2-3 days and then deposit the capsule under a protective surface near food.
Eggs can hatch anywhere from 30-100 days after being laid. Nymphs take anywhere from 3 to 9 months to develop into adults.
The typical lifespan of a brown-banded cockroach is approximately one year. Also, unlike some other species, brown-banded roaches are capable of flight.
When are brown-banded cockroaches most active?
Very Active
Active
Not Active
Where are brown-banded cockroaches found?
Generally speaking, brown-banded cockroaches do not live outside. Indoors, brown-banded cockroaches are often found in upper cabinets, near ceilings, and in other higher locations. They're also found around refrigerator motor housings, electronic equipment, and also furniture. Unlike other species, they prefer warmer and drier conditions.
What do brown-banded cockroaches eat?
Brown-banded cockroaches are omnivores but have a preference to eat items with high starch content.
Are brown-banded cockroaches dangerous?
Brown-banded cockroaches pose a threat to health and property. Like other domestic roaches, they spread bacteria and pathogens that can cause serious illness. They're also capable of damaging personal belongings including clothing and furniture with fabric coverings.
Why do I have a brown-banded cockroach infestation?
Brown-banded cockroaches are often introduced into homes and other buildings on or in infested furniture and belongings. They prefer dry environments where the temperature is greater than 80 degrees Fahrenheit so if your property provides warmth and food, you could develop an infestation.
How do I get rid of brown-banded cockroaches?
Do-it-yourself treatments, such as store-bought boric acid roach treatments or foggers, if applied incorrectly may be ineffective and/or pose a health risk to your household. If you suspect a cockroach infestation, it is important to contact a pest control company that can identify the roach species and treat it accordingly.
At Miller Pest & Termite, we offer effective pest control services that get rid of brown-banded cockroaches; we're ready to help you exterminate your cockroach infestation.
How can I prevent a brown-banded roach problem?
To prevent brown-banded cockroaches from infesting, we recommend implementing the following pest prevention tips:
Inspect used appliances or furniture
Check groceries and other packages before bringing them inside
Store food in the refrigerator or in containers with tight-fitting lids
Clean up food spills right away
Disinfect counters and food prep areas routinely
Keep food prep and storage areas spotless
Take the trash out regularly
Do not leave dirty dishes in the sink overnight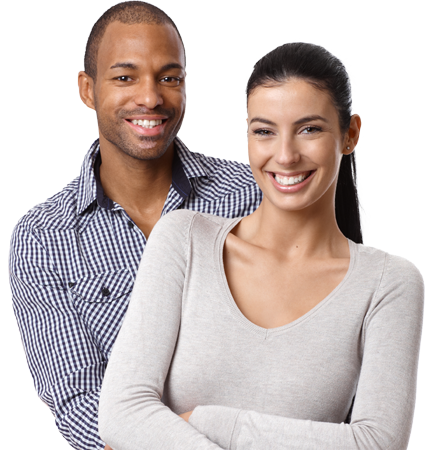 Dean King came to our house and did an awesome job. He was very knowledgeable and thorough in all of his inspection and treatment. Service was prompt and very professional.
Dane K. - Des Moines
Get Help Now!
Request Your Free Quote