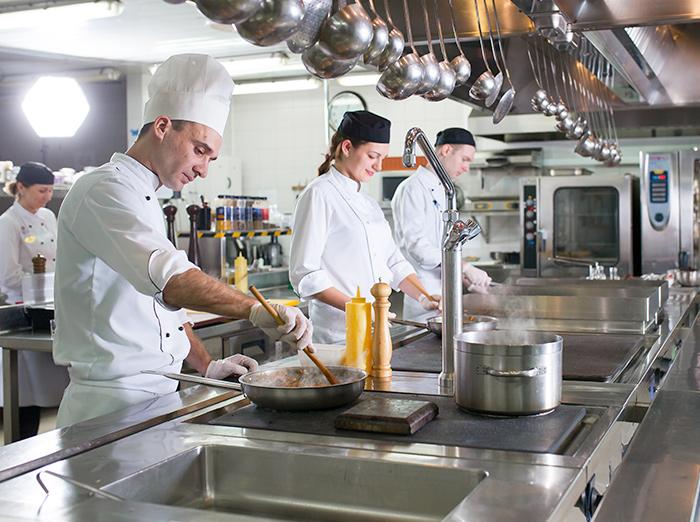 Don't Let Insects & Rodents Damage Your Business
If you're having problems with insects and rodents in or around your facility, you want a pest control team that delivers effective and reliable pest control solutions- every time. At Miller Pest & Termite, we are the Midwest team to call and offer effective solutions that stop pests from damaging products, facilities, and property.
How Our Commercial Pest Control Works
Miller's Commercial Pest Control Process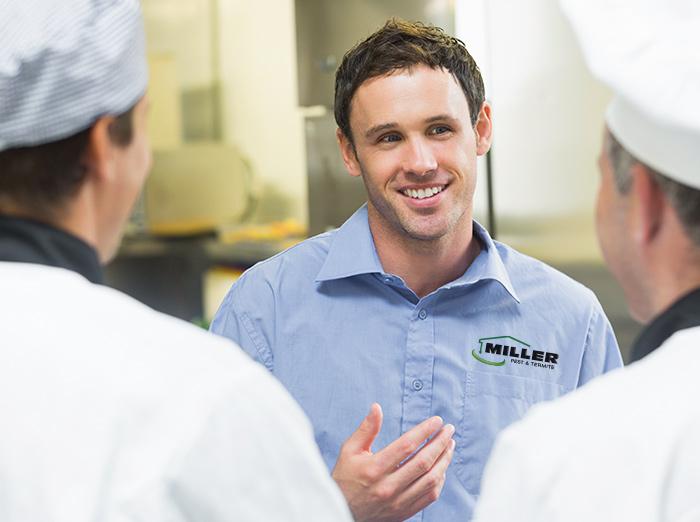 Discuss.
When you reach out for Miller Pest & Termite, we'll start by having a discussion with key staff in order to find out what your concerns are, where pests have been spotted, and any other details that will us solve the problem.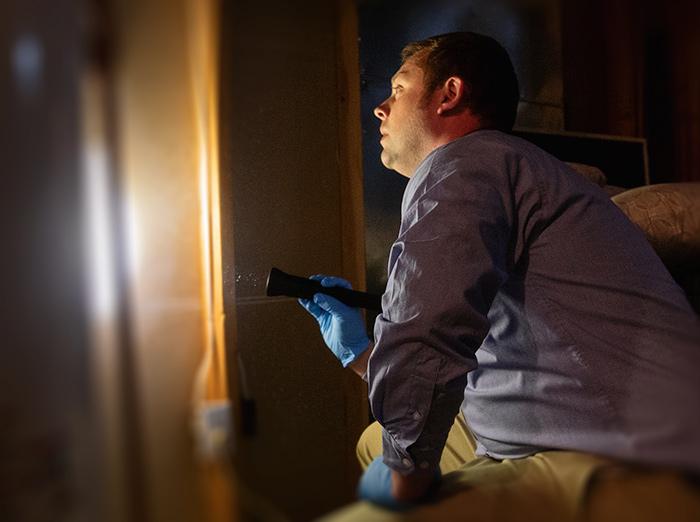 Inspect.
Once we've heard from you and your team, we'll perform a thorough inspection of your facility and grounds, and then develop a pest management plan specifically for your company.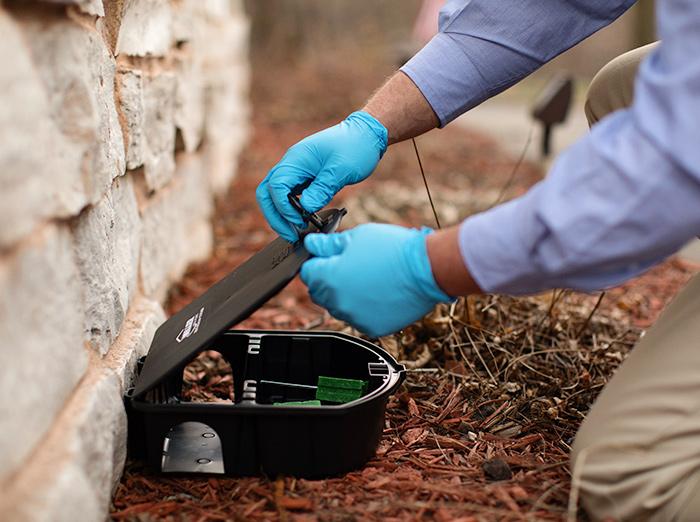 Implement & Monitor.
Based on our findings and following your customized plan, we'll implement treatments and strategies to eradicate existing pest activity and then return regularly to monitor and prevent pest problems from developing.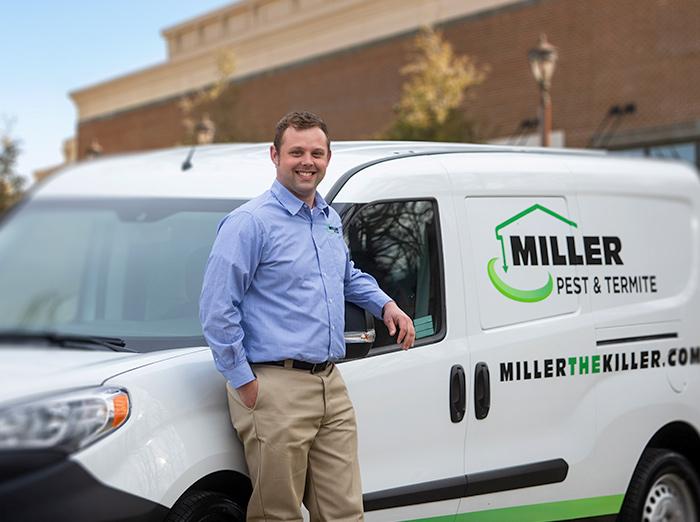 Solutions Backed By Our 100% Satisfaction Guarantee
As industry leader in the Midwest, Miller Pest & Termite is here to help you eliminate and prevent pest insects and rodents from infesting and damaging your business with services that are backed by our 100% satisfaction guarantee- we'll return to your facility within 24-48 hours to retreat at no additional cost.
Free Quoteor call (515) 518-8864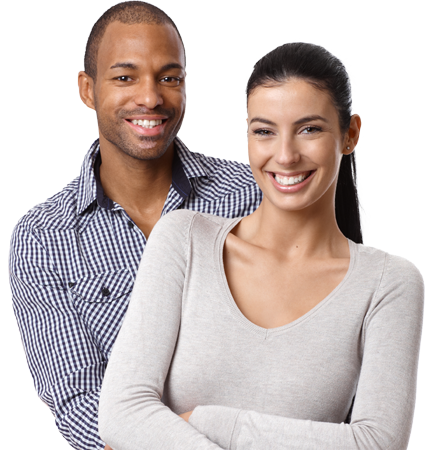 Dean King came to our house and did an awesome job. He was very knowledgeable and thorough in all of his inspection and treatment. Service was prompt and very professional.
Dane K. - Des Moines
Frequently Asked Questions
Commercial Pest Control FAQs
Why do pests keep coming back even after my current pest control provider has sprayed?
It takes more than a spray to eliminate bugs! At Miller Pest & Termite, we take an Integrated Pest Management (IPM) approach to solving pest problems which relies on more than spraying. Simply put, we use what we know about pests, their life cycles, and their interaction with the environment to develop treatment strategies that include biological, cultural, physical, and chemical tools.
Why should our company choose Miller Pest & Termite?
Businesses choose Miller Pest & Termite over the competition because we provide quality and value of service! What's more, we're so confident in our commercial pest control services, we offer a 100% satisfaction guarantee!
What does it mean to be QualityPro certified?
QualityPro sets the standards of excellence for professional pest management companies and their employees through education, training, and certification. Accredited companies are on the cutting edge of professionalizing the industry. At Miller Pest & Termite, we have undergone a rigorous certification process to ensure that our team is worthy of being a QualityPro company.
All employees must undergo a comprehensive background check
Companies must have a drug-free workplace policy
Motor vehicle record checks must be conducted on all employees
Each employee that shows up at your business is required to adhere to the company's dress code and service vehicle maintenance and appearance policy
Get Help Now!
Request Your Free Quote