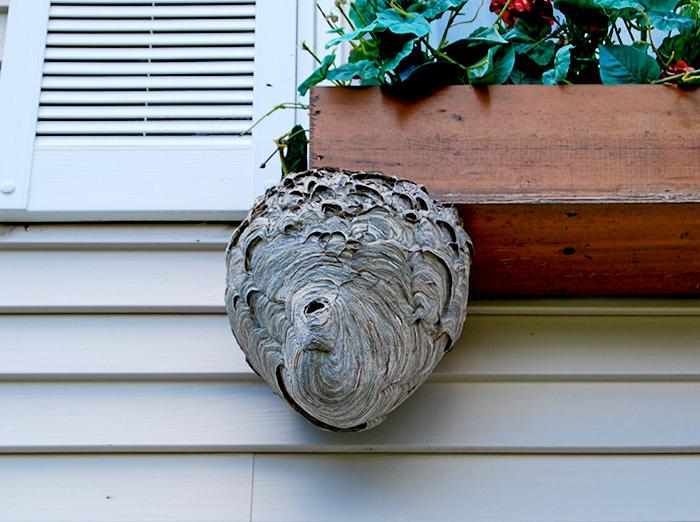 Miller Pest & Termite Gets Rid Of Stinging Pests Quickly
Stinging insects like wasps, yellow jackets, and hornets have their place but it's not in or near your home! Unfortunately, these pests can be dangerous when they decide to build a nest or hive too close to where families and friends spend time outside or even inside structures. If you've noticed stinging insect activity on your property, contact Miller for stinging insect control in Des Moines, Kansas City, Leawood, and Omaha as well as throughout the Midwest.
How We Treat Stinging Insects
Our Approach To Stinging Insect Control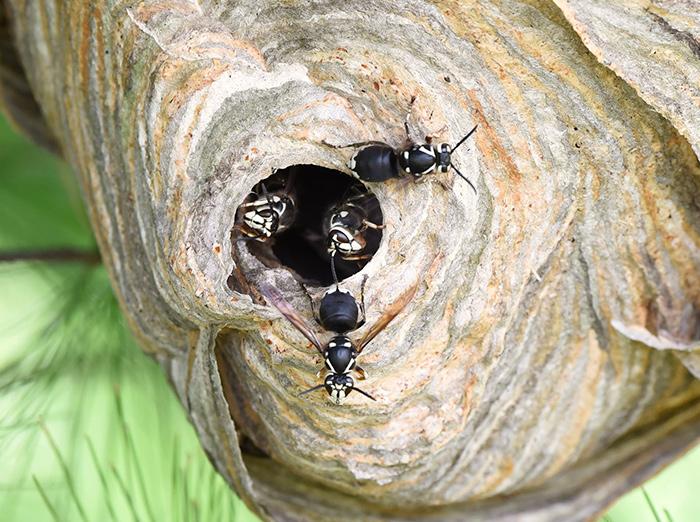 Stinging Insect Inspection
When you reach out for help getting rid of yellow jackets, wasps, or other stinging insects, we'll send out a licensed pest control specialist to inspect for stinging insect activity in your home, on your home, and on your property.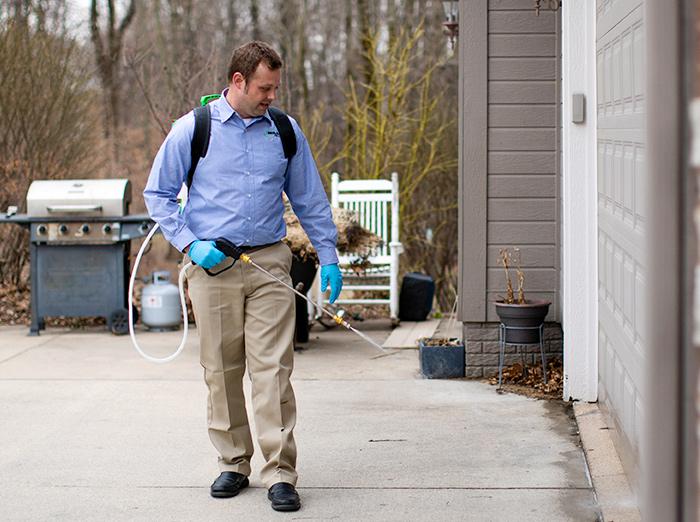 Stinging Insect Removal
Your specialist will go over the inspection results and recommend treatment. Our stinging insect control services include:
Yellow jacket removal
Wasp removal
Hornet removal
Bee removal recommendation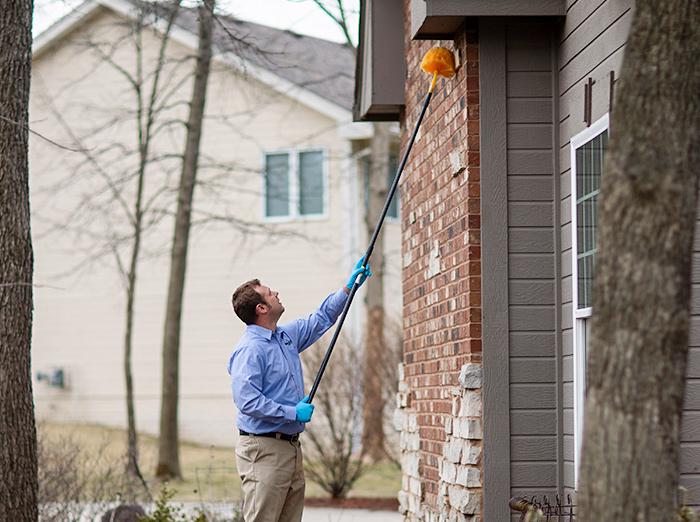 Follow-Up Service
Miller Pest & Termite will schedule a follow-up service to ensure your stinging insect problem has been completely resolved!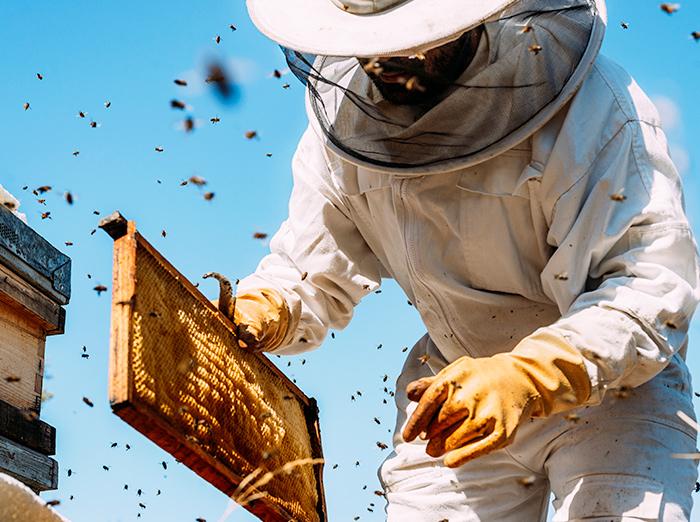 Bee Hive Removal
If our pest control specialist determines a colony of honey bees is setting up shop on your property, we will ask you to work with a local beekeeper to safely remove the hive as we do not treat honey bees. If the beehive is an issue of customer safety, Miller Pest & Termite will attempt to remove the nest and deliver it to a local beekeeper ourselves.
Free Quoteor call (515) 518-8864
Frequently Asked Questions
Stinging Insect Control FAQs
When are yellow jackets, wasps, and hornets active?
In our opinion, stinging insects are active at the worst time of year. When the weather is nice and you want to spend time outdoors, stinging insects are buzzing around. Not only that, as the summer goes on, colonies will reach peak numbers, and when their natural food sources deplete, workers will start foraging for food. Late summer and early fall are when Midwest property owners should pay even closer attention to stinging insects on their properties.
How can I prevent wasps, yellow jackets, and hornets?
While a professional is your best, most effective option for stinging insect control, there are a few ways you can help make your home safe against these dangerous pests!
To help make your home and yard less attractive to stinging insects, you can:
Keep a tight-fitting lid or lock on all trash cans and compost bins around your home
Clean up any leftover food or drinks after eating outside—ants aren't the only ones who enjoy a picnic
Keep trees, bushes, and shrubs off the exterior of your home
Place tight-fitting caps on all chimneys—this helps keep rodents, wildlife, and other pests out as well
What are common nesting sites for wasps, hornets, and yellow jackets?
Common nesting sites include, but are not limited to:
Attics
Hollow tree trunks
Underground in abandoned rodent burrows
Inside HVACs
Behind window shutters
Treetops
Under the edge of roofs
Beneath decks and patios
On playground equipment, swings and toys
Get Help Now!
Request Your Free Quote