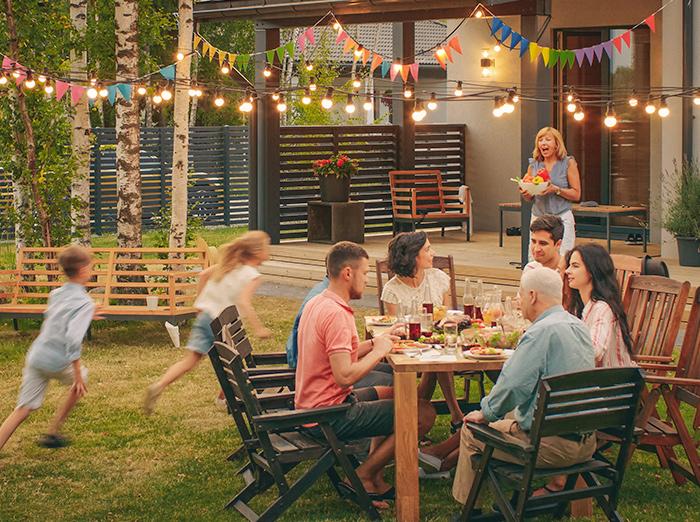 Let The Pest Control Pros Keep Mosquitoes Out Of Your Yard
Here at Miller Pest & Termite, we offer effective mosquito control in the Midwest that is ideal for families who enjoy spending time outdoors when the weather is warm. Let our local pest control company protect your family from itchy mosquito bites and potential illness. If you're ready to reclaim your yard, contact Miller Pest & Termite for seasonal mosquito treatments in Des Moines, Kansas City, and Omaha as well as elsewhere in our Midwest service area.
How Our Mosquito Control Works
What To Expect From Miller Pest & Termite's Mosquito Control Services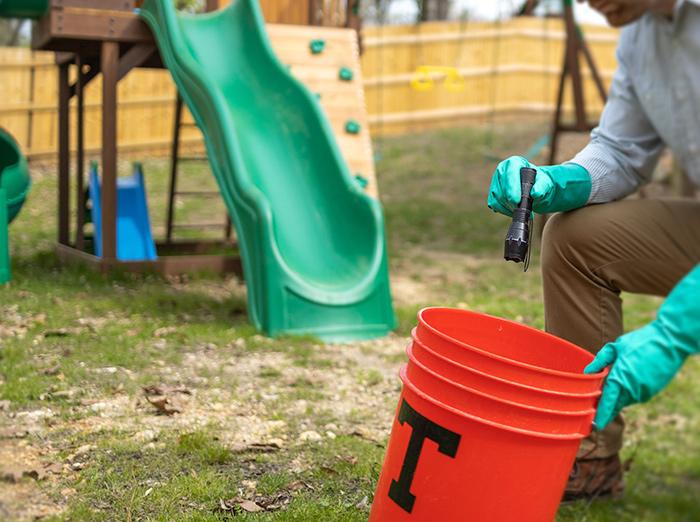 Mosquito Inspection
When you sign up for seasonal mosquito control, Miller Pest & Termite will send out a pest control specialist to conduct a thorough inspection of your property, noting areas where water collects (mosquito breeding sites) and where mosquitoes rest.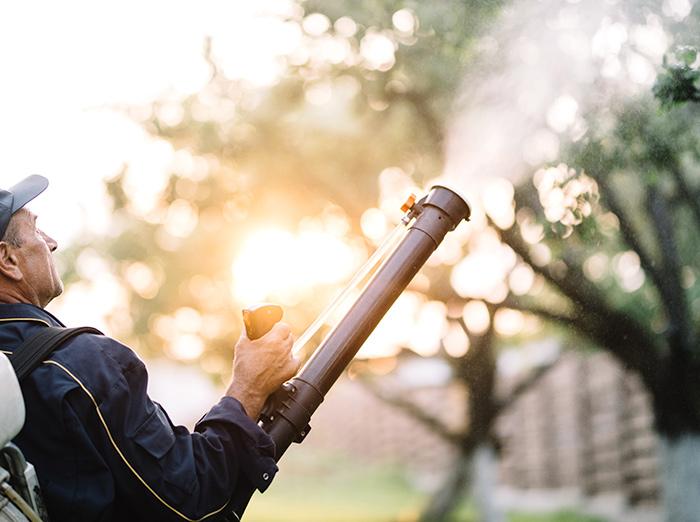 Initial Mosquito Treatment
After the initial inspection, your exterminator will treat your property using a highly effective mosquito fogger. This method targets mosquito resting and breeding sites including around the exterior of your home or structure as well as trees, plants, and bushes that are non-flowering and other mosquito hotspots identified during the mosquito inspection.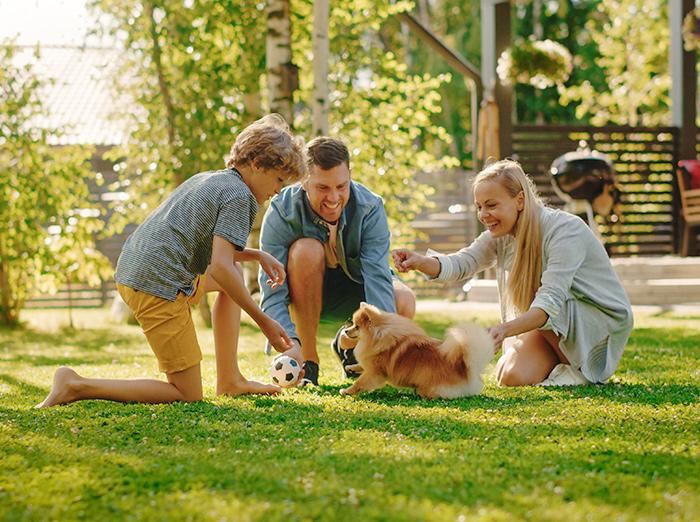 Monthly Treatments
After the initial inspection and treatment, a Miller Pest & Termite exterminator will return every month (May through September). During each visit, the areas noted above will be treated in order to keep mosquitoes away all season long.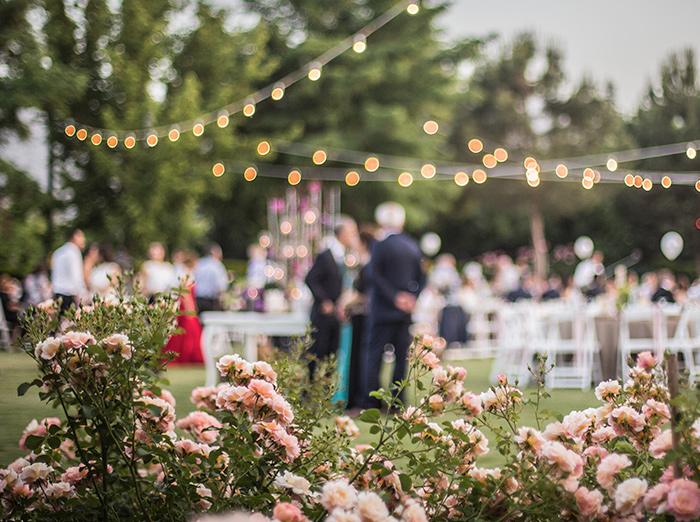 One-Time Mosquito Treatments For Special Events
In addition to seasonal mosquito control, Miller Pest & Termite also offers one-time mosquito treatments for special events. When you hire us to protect your guests, we'll treat your venue 24-48 hours prior to the event in order to eliminate adult mosquitoes already active and disrupt their breeding cycle. With our Midwest pest control team on the job, you can enjoy the event without worrying about mosquito bites!
Free Quoteor call (515) 518-8864
Bundle & Save
Miller

GuardPro

For the most comprehensive pest protection for your home and family, Miller GuardPro is the ideal solution. This all-inclusive program includes everything covered under the Miller GuardPlus; you'll also receive seasonal mosquito treatments and greater savings on additional services.
Service Every Other Month*
35 Pests & Services Covered
Insect & Rodent Control
Year-Round Protection
100% Satisfaction Guarantee
Termite Control
Ground Squirrels & Voles
Seasonal Mosquito Control
Initial Interior Premium Application
Annual Pest Audit
15% Off Bed Bug & Bat Bug Services
Starting at:
$8999A Month
Free Quote Or Call (515) 518-8864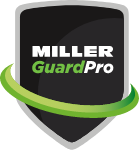 Additional Miller GuardPro Details
Pests Covered: Asian Beetles, Boxelder Bugs, Carpenter Ants, Carpet Beetles, Centipedes, Earwigs, Fleas, Fruit Flies, Grain Beetles, Hornets, House Ants, Indian Meal Moths, Mice, Millipedes, Pill Bugs, Rats, Roaches**, Silverfish, Spiders***, Stink Bugs, Wasps, Weevils, Yellow Jackets PLUS Termites, Ground Squirrels, Voles & Mosquitoes
Pricing does not include initial fee
2-year service commitment
Must have credit card on file
*Not including Jan/Feb
**American, German & Oriental
*** Venomous & Non-venomous
Mosquito Control Services For The Midwest
Don't let the mosquitoes ruin your outdoor fun this year, contact our team for the most effective treatments in your area. Our services are offered in numerous locations, including but not limited to:
Altoona, IA
Council Bluffs, IA
Des Moines, IA
Elkhorn, NE
Independence, MO
Kansas City, MO
Leawood, KS
Omaha, NE
Prairie Village, KS
Frequently Asked Questions
Mosquito Control FAQs
Is mosquito spray effective after rain?
Yes! Even after the rain, your treatment will still be effective. In fact, we're so confident we offer a 100% satisfaction guarantee for our mosquito control services!
What can I do to keep mosquitoes away?
Once we've treated your property for mosquitoes, here are a few ways you can help discourage mosquito activity:
Dispose of buckets, plastic containers, cans, or other items that could hold water
Keep your grass short
Clean gutters regularly to prevent clogs
Refresh birdbaths, kiddie pools, and other water elements that could allow water to stagnate
Chlorinate swimming pools and do not let water puddle on the pool cover
What diseases do mosquitoes in the Midwest transmit?
While West Nile virus is the most prevalent mosquito-borne illness in the continental United States, other illnesses spread by infected mosquitoes include Eastern Equine Encephalitis (EEE), St. Louis Encephalitis, and Western Equine Encephalitis. It is important to note that not all mosquito-borne illnesses are present in every Midwest state. To date, there have been zero confirmed cases of the Zika virus originating in Missouri, Iowa, Kansas, or Nebraska.
Get Help Now!
Request Your Free Quote