Local Des Moines Pest Control Pros Since 2001
At Miller Pest & Termite, our locally owned and family-operated pest control company has been offering quality pest control services in Des Moines for over 20 years. We've worked hard to make our mark as a leader in the pest control industry and our team of licensed exterminators work diligently to solve pest problems, no matter how severe. If you've found centipedes in your Des Moines home, need help treating carpenter ants, or have another pest problem altogether, we'd love the opportunity to serve you!
Miller Pest & Termite's Des Moines Office
Address
2428 SE 6th St.
Des Moines, IA 50315
Hours
Mon - Thurs: 8AM-6:30PM
Fri: 8AM - 5:30PM
Sat: 8AM -2PM
Sun: Closed
Active Pests In Des Moines
All-Inclusive Home Pest Control In Des Moines
Protecting our customers, their families, and their properties from insects and rodents is our top priority. Not only do we exterminate nuisance and damaging pests, but we also use products that are people and pet friendly. You can feel good about partnering with us. What's more, we also offer a satisfaction guarantee. If pests come back or if you're ever unhappy, let us know and we'll come back out to re-treat for free!
Here's what you can expect when you reach out to us for help getting rid of pests that have infested your house:
An initial inspection to find entry points and hiding places
Personalized treatment based on our findings
Complete removal of existing pests
Exterior treatment to create a protective barrier around the perimeter of your home
Learn more about our home pest control plans and pricing in Des Moines here or request a pest control quote today!
Mosquito Control In Des Moines, IA
Nothing can ruin an afternoon in the yard like a swarm of buzzing, biting mosquitoes! These blood-sucking pests are not only aggravating, but they can also carry diseases like West Nile virus. Don't let them drive you inside! When you turn to us for your mosquito control in Des Moines, you'll be in good hands.
Fighting mosquitoes on your own is a waste of time. When you team up with our exterminators for your mosquito control in Des Moines, we'll handle the work—and you can just kick back and enjoy your yard. When you work with us, you'll get:
A thorough inspection by one of our QualityPro-certified mosquito exterminators to assess your infestation and identify breeding grounds
Exterior treatments that will stay effective even after a rain
A 100% satisfaction guarantee - if your mosquitoes return after treatment, let us know and we'll be back within 24-48 hours to retreat at no additional cost
Rodent Control In Des Moines, IA
We all get that sinking feeling when we hear scurrying in the walls and ceiling at night or get a glimpse of something small and furry racing across the kitchen floor. Rats, mice, and other rodents taking up residence in your home is no joke. Nobody wants the mess that comes with do-it-yourself products, so call the professionals at Miller Pest & Termite for rodent control in Des Moines you can trust.
Bed Bug Removal In Des Moines, IA
Whoever said "sleep tight, don't let the bed bugs bite" wasn't kidding. It's not fun to wake up adorned with itchy, red bed bug bites. Do-it-yourself treatments just chase them from room to room, without eliminating them. Professional treatments are the only sure way to kill bed bugs for good and the experts at Miller Pest & Termite have the equipment and expertise needed for guaranteed relief. Our Des Moines bed bug control services include:
A detailed bed bug inspection
Bed bug treatments that eliminate adult bed bugs as well as eggs and nymphs
Bed bug monitoring devices
Follow-up bed bug service to ensure the problem has been resolved
What's more, the service is backed by our 90-day bed bug warranty. We're so confident in our bed bug exterminating methods and our highly trained team of pest control specialists, we will guarantee our treatment. If you find evidence that bed bugs have returned within 90 days of your initial services, we will return to completely eliminate them!
Des Moines Termite Treatments
There's no doubt termites have an important function in nature. They work to clean up dead plants and trees that contain cellulose. The problem is that once inside your home, they can devour anything made of wood. At Miller Pest & Termite we offer termite treatments in Des Moines that are effective with minimal impact on the environment to get rid of termites for good.
The backbone of our termite treatments is the Sentricon® system. It involves multiple bait stations strategically placed throughout your property. The bait is brought back to the main colony, eliminating millions of termites - including the queen!
For even greater protection for your home, consider signing up for Miller GuardPlus - a year-round pest & termite solution for homeowners in Des Moines! See the plan benefits below.
Ongoing Home Pest & Termite Control Recommendation
Miller

GuardPlus

This program includes everything from the Miller Guard - PLUS termite control and solutions targeting ground squirrels and voles. When you choose this service, Miller will install Sentricon® bait stations around the perimeter of your home to keep wood-destroying termites away.
Service Every Other Month*
33 Pests & Services Covered
Initial Premium Interior Application
Exterior Applications
Insect & Rodent Control
Year-Round Protection
100% Satisfaction Guarantee
Termite Control
Ground Squirrels & Voles
10% Off Bed Bug & Bat Bug Services
Starting at:
$6999A Month
Free Quote Or Call (515) 518-8864
Additional Miller GuardPlus Details
Pests Covered: Asian Beetles, Boxelder Bugs, Carpenter Ants, Carpet Beetles, Centipedes, Earwigs, Fleas, Fruit Flies, Grain Beetles, Hornets, House Ants, Indian Meal Moths, Mice, Millipedes, Pill Bugs, Rats, Roaches**, Silverfish, Spiders***, Stink Bugs, Wasps, Weevils, Yellow Jackets PLUS Termites, Ground Squirrels & Voles
Pricing does not include initial fee
2-year service commitment
Must have credit card on file
*Not including Jan/Feb
**American, German & Oriental
*** Venomous & Non-venomous
Hornet & Wasp Removal In Des Moines, IA
Stinging insects can make spending time outside intimidating. Not only are their stings painful, they can cause allergic reactions that require medical attention. And even your pets aren't safe from the aggression of wasps, hornets, and yellow jackets as well as other stinging insects!
At Miller Pest & Termite, we take our hornet and wasp removal in Des Moines seriously. When you reach out to us about a problem in or around your home, we will:
Perform an inspection to accurately identify the stinging pest and locate nests
Develop and implement a treatment that stops stinging insect activity
Return for a follow-up visit to make sure the problem has been solved
To find out how we can help you take care of stinging insects on your property, reach out today!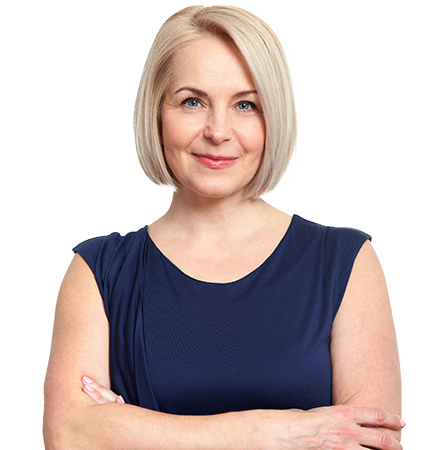 We've had Miller Pest Control regularly treat our home for over a decade now and love them! Excellent service, very professional & friendly team, and prompt customer service.
Emily G. - Des Moines
Get Help Now!
Request Your Free Quote