What do pavement ants look like?
Size: 1/8 – ¼ in.
Color: Dark brown
Body Structure: Head, thorax, and abdomen with two spines on the pedicel and stinger at the end of the thorax.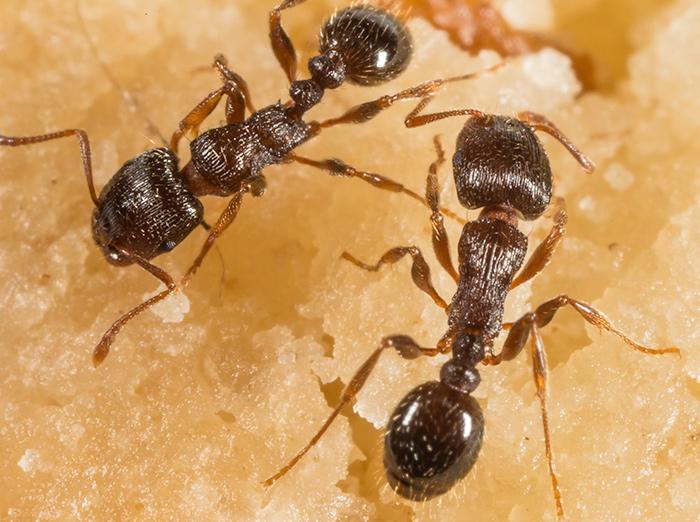 Characteristics of pavement ants
Pavement ants are generally slow-moving ants that form colonies near sidewalks or pavement.
When are pavement ants most active?
Very Active
Active
Not Active
How are pavement ant colonies formed?
New pavement ant colonies are formed in the spring when winged pavement ants, or "swarmers," mate and reproduce.
Where do pavement ants nest?
Little black ants tend to nest near or in sidewalk cracks and the edges of pavement. They also nest in hollow concrete block foundation walls beneath concrete slab foundations. The presence of nests outdoors is often evidenced by soil mounds.
Indoors, property owners may find pavement ants nesting under floors, inside insulation, and in wall voids.
What do pavement ants eat?
Like other species, pavement ants feed on honeydew and dead insects. Indoors, they tend to seek out sugary, greasy, or fatty foods.
Are pavement ants dangerous?
Although not particularly aggressive, pavement ants may bite and sting if provoked; but are not considered dangerous.
Why do I have a pavement ant infestation?
Pavement ants invade homes while searching for food and water sources, and once inside may decide to nest indoors if conditions are favorable.
How can I prevent a pavement ant problem?
To prevent pavement ants and other house-infesting pests from infesting your home, our local pest control pros recommend the following pest prevention tips:
Seal all cracks, gaps, and openings on the exterior of the house as well as in the driveway and sidewalks
Fill gaps found around doors and windows
Eliminate moisture problems
Keep your kitchen, pantry, and food cupboards spotless
Empty trash cans regularly
Wash dishes after every meal
Store food in containers with tight-fitting lids
Trim back tree branches, as well as shrubs and bushes so that they do not touch the exterior of the house
Fix plumbing issues and leaking appliances
Replace water-damaged wood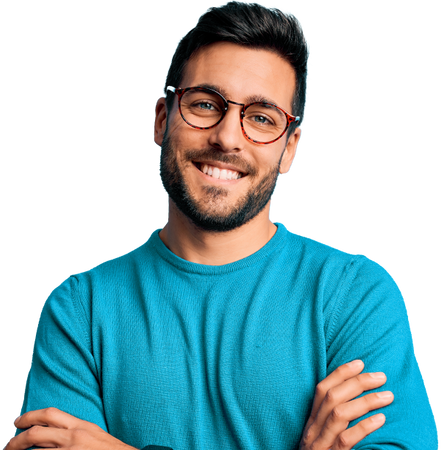 Scott and Kent came out to access a rodent issue in my back yard. They very knowledgeable about the type of rodent and how to get rid of the problem. They were also very very professional and the customer service was the best I've seen in a very long time. I definitely will recommend them hands down! What an excellent job! Keep up the good work you two!!
Mike L. - Kansas City
Get Help Now!
Request Your Free Quote