Best Pest Control In Mission, KS
When bugs get indoors, they can take over your home or business in a hurry. The longer they're inside, the tougher they are to get rid of. That is where a dependable and experienced pest control company can come in handy! If you're searching for the best pest control in Mission, Kansas, Miller Pest & Termite is the exterminating company to call. Our local pest control team offers pest treatments knock out even the most stubborn pests. Learn more about our services below or simply request a free pest control quote to get started!
Miller Pest & Termite's Nearest Office
Address
3511 N Kimball Drive
Kansas City, MO 64161
Hours
M-F: 8AM-4:30PM
SAT & SUN: Closed
Active Pests In Mission, KS
Home Pest Control In Mission, KS
Our homes can act as a magnet for pests. They're warm, comfortable, and full of free food. Relying on your own efforts to get rid of pests can make an infestation worse. Partnering with a qualified pest control company can eliminate pests effectively, and prevent them from returning is the best way to protect your home and family. If you're searching for home pest control services in Mission, please consider Miller Pest & Termite.
Our year-round plans include:
An initial inspection to find entry points and hiding places
Personalized treatment based on our findings
Complete removal of existing pests
Ongoing treatments to ensure insects and rodents don't come back
Check out our Miller Guard plan below or give us a shout to discuss your pest problem.
Ongoing Home Pest Control Recommendation
Miller

Guard

Our signature Miller Guard pest control plan is designed to eliminate and prevent insect and rodent problems by targeting pest entry and exit points for maximum effectiveness. It includes an initial premium interior application, exterior applications, web removal, and wasp nest removal.
Service Every Other Month*
29 Pests & Services Covered
Initial Premium Interior Application
Exterior Applications
Insect & Rodent Control
Year-Round Protection
100% Satisfaction Guarantee
Starting at:
$4999A Month
Free Quote Or Call (515) 518-8864
Additional Miller Guard Details
Pests Covered: Asian Beetles, Boxelder Bugs, Carpenter Ants, Carpet Beetles, Centipedes, Earwigs, Fleas, Fruit Flies, Grain Beetles, Hornets, House Ants, Indian Meal Moths, Mice, Millipedes, Pill Bugs, Rats, Roaches**, Silverfish, Spiders***, Stink Bugs, Wasps, Weevils, Yellow Jackets
Pricing does not include initial fee
1-year service commitment
Must have credit card on file
*Not including Jan/Feb
**American, German & Oriental
*** Venomous & Non-venomous
Mission, Kansas Termite Treatments
A single termite colony can contain hundreds of thousands of insects. Imagine thousands of wood-destroying insects using your home as their food supply. That's not a lovely thought, nor should it be. You see, these insects are responsible for five billion dollars in damages each year in the United States! Worse, they're experts at avoided detection until it's too late. Instead of trying to tackle them on your own, contact Miller Pest & Termite for comprehensive termite control in Mission. We use non-intrusive methods to target termites at their source, eliminating the entire colony instead of just repelling it. There isn't a more effective termite solution available!
Here's how the Sentricon® System works:
We install bait stations around your home's perimeter
Termites are drawn away from your home, towards the bait
They share the bait within the colony, eventually passing it to every insect
The bait is non-toxic to humans but stops termites from molting which kills them
A follow-up visit will ensure your property is termite-free
Request a free termite quote or give us a call for more information!
Mosquito Control In Mission, KS
Mosquitoes are a nuisance summer pest in Mission; they're also capable of transmitting mosquito-borne diseases such as West Nile virus. To prevent your family being covered in mosquito bites or stuck inside while these biting pests are active, why not sign up for seasonal mosquito treatments in Mission? Miller's seasonal mosquito control in Mission uses effective products that are designed to drastically reduce mosquito activity and prevent mosquitoes from breeding.
When you choose our mosquito control, we will:
Pinpoint where mosquitoes are gathering and where they're breeding
Treat the exterior of your home, including trees and bushes
Return every three weeks from May to September
Give you tips on how to defend your property against mosquitoes
Back our services with a 100% satisfaction guarantee
We also offer a one-time mosquito spray for special events. We'll treat 24-48 hours before guests arrive, so you can focus on setting up instead of swatting mosquitoes.
Bed Bug Treatments In Mission, KS
A good night's sleep is important, but it's difficult to achieve when you're dealing with a bed bug infestation. While DIY treatments from the hardware store might sound like the fast solution you're looking for, they can actually make things worse. For guaranteed results, trust our Mission, KS bed bug control pros to take care of your problem. We use the best products available to eliminate bed bugs, no matter where they're hiding.
Here's how we get rid of bed bugs:
We'll carefully inspect your home, searching each room for hiding bed bugs
Once we assess the extent of the infestation, we'll go over treatment options
Each affected room will be treated with a solution that's proven to eliminate bed bugs
We'll place interceptors around your furniture to monitor for future activity
After 30 days, an exterminator will check the interceptors and re-treat as needed
Rodent Control For Mission, KS Homes & Businesses
Don't let rodents take over your property! At Miller, we make it easy to get rid of mice and rats. With more than 20 years of industry experience, we offer customized rodent control in Mission, KS that is backed by our 100% satisfaction guarantee.
Depending on your needs, your option for rodent removal may include:
Initial trapping to eliminate rodents that are currently infesting your property
Exclusion repairs that seal off the potential entry and exit points
Population management with exterior baiting systems
Expert advice to stop future rodent infestations from happening
Don't wait for rodents to cause damage or jeopardize healthy and safety, reach out today for help!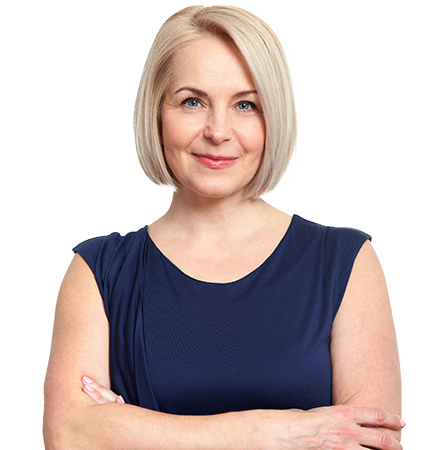 We've had Miller Pest Control regularly treat our home for over a decade now and love them! Excellent service, very professional & friendly team, and prompt customer service.
Emily G. - Des Moines
Get Help Now!
Request Your Free Quote