What do Argentine ants look like?
Size: 1/8 in.
Color: Light to dark brown
Body Structure: Head, thorax, and abdomen with a small node on the pedicel connecting the thorax and abdomen.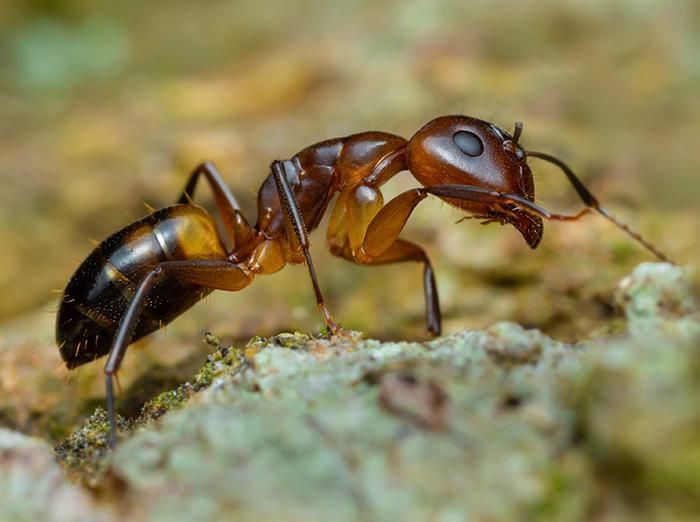 Identifying characteristics of Argentine ants
Argentine ants are social insects that reside in colonies often featuring multiple nests. Unlike other species, Argentine ants are not aggressive toward ants from other neighboring colonies, which allows colonies' numbers to grow and multiply exponentially.
When are argentine ants most active?
Very Active
Active
Not Active
How are Argentine ant colonies formed?
New Argentine ant colonies are formed by budding. An inseminated queen will leave an existing nest with a small group of workers and form a new nest nearby. They do not fly when leaving but rather go on foot.


Where do Argentine ants nest?
Argentine ant nests are often found in mulch or soil, nesting only 1-2 inches beneath the surface. They also are found under debris, rocks, and lumber. Indoors, Argentine ants nest in wall voids, insulation, and pipes or drains.
What do Argentine ants eat?
The primary diet of Argentine ants in the wild consists of insects and honeydew. Indoors, they feed on any food remains, especially sugary ones.
Are Argentine ants dangerous?
Argentine ants are capable of biting but only do so if provoked. They do not spread disease and do not pose major health risks.
Why do I have an Argentine ant infestation?
Argentine ants are a common household pest, often entering structures in search of food or water. Attempting to escape flooded nests or humid weather, Argentine ants are likely to find shelter in your home.
How do I get rid of Argentine ants?
For effective pest control services that knock out Argentine ants and prevent the expansion of their colonization, contact a licensed pest control company. At Miller Pest & Termite, we've been exterminating Argentine ants and other pests since 2001 and are ready to help you get rid of these nuisance ants!
Ongoing Home Pest Control Recommendation
Miller

Guard

Our signature Miller Guard pest control plan is designed to eliminate and prevent insect and rodent problems by targeting pest entry and exit points for maximum effectiveness. It includes an initial premium interior application, exterior applications, web removal, and wasp nest removal.
Service Every Other Month*
29 Pests & Services Covered
Initial Premium Interior Application
Exterior Applications
Insect & Rodent Control
Year-Round Protection
100% Satisfaction Guarantee
Starting at:
$4999A Month
Free Quote Or Call (515) 518-8864
Additional Miller Guard Details
Pests Covered: Asian Beetles, Boxelder Bugs, Carpenter Ants, Carpet Beetles, Centipedes, Earwigs, Fleas, Fruit Flies, Grain Beetles, Hornets, House Ants, Indian Meal Moths, Mice, Millipedes, Pill Bugs, Rats, Roaches**, Silverfish, Spiders***, Stink Bugs, Wasps, Weevils, Yellow Jackets
Pricing does not include initial fee
1-year service commitment
Must have credit card on file
*Not including Jan/Feb
**American, German & Oriental
*** Venomous & Non-venomous
How can I prevent an Argentine ant problem?
To prevent Argentine ants from entering your structure or colonizing your property, our pest control specialists recommend:
Sealing all potential entry points
Eliminating moisture problems
Cleaning up food spills right away
Emptying trash cans regularly
Washing dishes after every meal
Storing food in containers with tight-fitting lids
Trimming back tree branches as well as shrubs and bushes so that they do not touch the exterior of the house
Cleaning gutters regularly so that leaves, twigs, and other organic debris do not stop water from running freely
Making sure downspouts divert water away from the foundation
Repairing or replacing leaking appliances
Fixing plumbing issues
Replacing water-damaged wood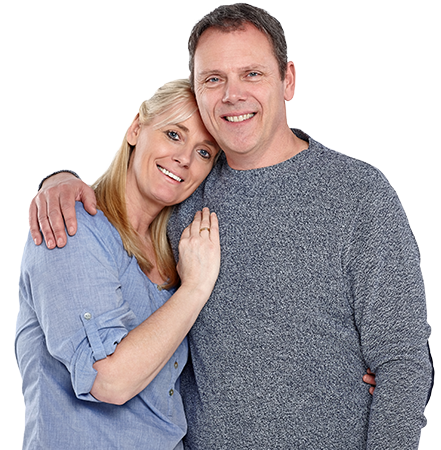 Miller is contracted to inspect and treat our home and rental properties. All properties are in a rural area. Our insect and rodent issues have been taken care of and managed well! Chandler was our latest technician, he was on time, efficient, respectful, and did a great job!
Heather D. - Des Moines
Get Help Now!
Request Your Free Quote