October 17, 2023
8 Signs Of A Mouse Problem
As fall settles in, homeowners in Kansas City, Des Moines, and Omaha as well as throughout the Midwest may find themselves facing an unwelcome guest: mice. Our pest control company is already receiving calls daily about these pests, including reports of mice in the bathroom ceilings, a mouse in a window well, and mice spotted in the yard. Of course, it's expected as the temperatures drop. These critters are on the search for places to spend the winter, away from the cold and inclement weather. If you're worried that your home may be taken over by mice this fall, keep reading to find out what the signs of a mouse problem are and how to address infestations.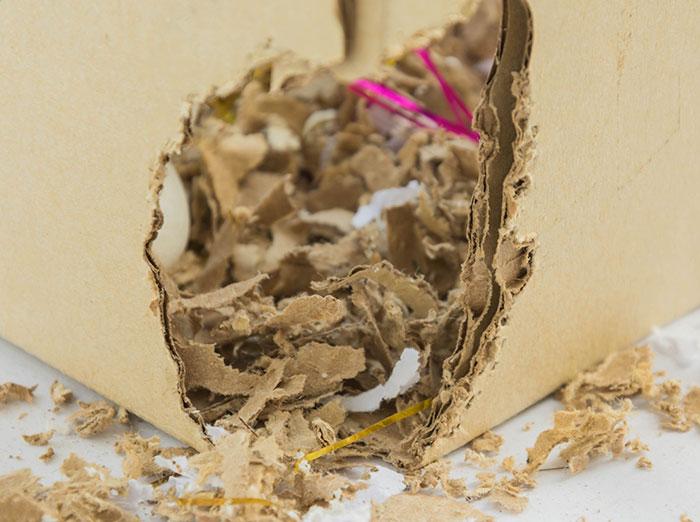 8 signs of a mouse infestation in your home
While a mouse to two might not seem like a significant issue, they can rapidly multiply and become a significant problem in short order. Plus, it's just creepy to think about sharing your home (and food) with mice. To gain the upper hand, keep an eye out for these signs of a mouse infestation:
Unusual nocturnal sounds
One of the most telltale signs of a mouse infestation is hearing unusual noises coming from the walls, in ceilings, or under floors typically during the night. Mice are nocturnal creatures that tend to be most active when the house is quiet, and its occupants are in bed. Listen for scratching, scurrying, and squeaking as these sounds can be a clear indication of mice moving about in your home.
Mouse droppings
Mice are not the tidiest guests, and their droppings are a surefire sign of their presence. Mouse droppings are small, about the size of a grain of rice, and have pointed ends. You may find them in places where mice frequent, such as in cupboards, under the sink, or along baseboards. It's also quite common to find them in the attic or garage as well as other areas where there isn't much foot traffic. Frequent inspection of these areas can help you spot the problem early.
Chewed or gnawed Items
Mice are prolific chewers, and it's not really by choice. They have incisor teeth that never stop growing so they gnaw on just about anything to keep them from growing too long. Check for signs of gnawed food packaging, electrical wiring, floors, walls, insulation, cardboard boxes, fabrics, and wooden furniture. These damaged items can not only be costly to repair but can also pose safety hazards.
Nests and nesting materials
Mice are skilled nest builders and will use various materials to create nests for their offspring. Common nesting materials include shredded paper, fabric, insulation, and even your own belongings. Look in dark and hidden corners, like the attic or the basement for signs of nests or nesting materials.
Grease marks and smudge stains
Mice have oily fur that leaves greasy marks and smudge stains as they move around. Check along baseboards and walls for these smudges, which may appear as dark streaks. Over time, these marks can accumulate and become quite noticeable.
Food theft
Mice are notorious for raiding pantries and food storage areas. If you find your food packages with holes, tears, or gnaw marks, it's a sure sign of a mouse problem. Keep an eye on cereal boxes, bags of flour, and other food containers, as mice can contaminate your food supply with their droppings and urine. They are also known to chew through pet food bags to pilfer kibble.
Unpleasant odors
Mouse infestations can lead to unpleasant odors, often due to urine and decaying bodies. If you detect a musty or ammonia-like scent in certain areas of your home, it may indicate a significant mouse presence.
Sighting of mice
The most obvious sign of a mouse problem is actually seeing mice in your home. These rodents are skilled at staying hidden, so if you spot them scurrying across the floor or hear them rustling in the walls, it's time to take action.
Preventing mouse problems
If you haven't noticed any of the signs mentioned above and want to keep it that way, we highly recommend acting to prevent mice from infesting. For helpful mouse prevention tips, check out this recent blog post, How Mice Get Into Your Home (And How To Keep Them Out.
What to do if you find a mouse in the house
If you've discovered a mouse (or several) in your home, contact Miller Pest & Termite for effective rodent control that includes a comprehensive rodent inspection and a customized rodent control plan that could include:
Rodent trapping to eliminate current activity
Rodent exclusion to stop mice from getting inside
Exterior rodent baiting and population management
When you reach out to our locally owned and family-operated pest control company, you can count on us to get rid of mice (rats, too). In fact, your satisfaction is guaranteed!
And for homeowners who want to keep their homes free of insects and rodents all year long, we highly recommend signing up for one of our ongoing home pest control plans. Compare plans and pricing below or simply give us a call!
Starting at:
$4999
A Month
Service Every Other Month
29 Pests & Services Covered
Initial Premium Interior Application
100% Satisfaction Guarantee
10% Off Bed Bug & Bat Bug Services
Seasonal Mosquito Control
Bundle & Save
GuardPlus
Starting at:
$6999
A Month
Learn More

Service Every Other Month
33 Pests & Services Covered
Initial Premium Interior Application
100% Satisfaction Guarantee
10% Off Bed Bug & Bat Bug Services
Seasonal Mosquito Control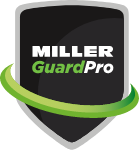 GuardPro
Starting at:
$8999
A Month
Service Every Other Month
35 Pests & Services Covered
Initial Premium Interior Application
100% Satisfaction Guarantee
15% Off Bed Bug & Bat Bug Services
Seasonal Mosquito Control
Get Help Now!
Request Your Free Quote