September 25, 2023
How Mice Get Into Your Home (And How To Keep Them Out)
While many of us eagerly anticipate the transition from summer to fall, there's one thing we might not be so excited about, and that's mice trying to take shelter in our homes. Yes, it's almost that time of year when these little critters start looking for a warm place to spend the winter. If you're worried that mice will try to infest your home this fall and stick around until the weather grows warm again, this post will help. In it, we are sharing insight into how mice get into homes, and tips on rodent-proofing your home.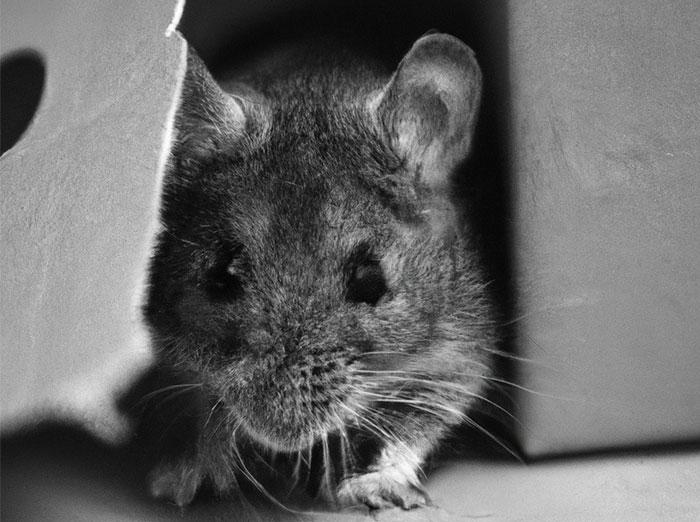 Ways mice get into houses & how to stop them
They use their climbing and jumping skills
Mice are agile climbers and jumpers. They can easily scale walls and jump from high places, making it essential to pay attention to the trees and branches close to your home. Trim back any overhanging branches and make sure there's no easy access to your roof. Mice can use these routes to find their way inside.
Openings on the exterior of the house
Mice are masters of squeezing through tiny openings. You might be surprised at just how small a hole they can fit through – sometimes as small as a dime! Common entry points include gaps around windows and doors, holes in the walls, space between the foundation and the garage doors, and even gaps in your roof or attic. Before the Midwest winter sets in, take a walk around your home, and seal up any potential entry points with caulk, steel wool, or other appropriate materials.
They squeeze in through utility openings
Our homes have numerous utility openings for plumbing, electrical, and HVAC systems. Unfortunately, these can be prime entry points for mice. Use wire mesh or hardware cloth to seal off these openings, and make sure there are no gaps around pipes or wires where mice can sneak through.
They can fit through cracks in the foundation
As we noted above, mice can squeeze their bodies through small openings including cracks in the foundation as small as the width of a pencil. Again, you'll need to seal up the openings to prevent them from crawling inside.
They sneak inside through vents, chimneys & crawl spaces
Your home's vents, chimney, and crawl space are attractive to mice because they're an easy way to into the necessary shelter and warmth. Ensure all vents are equipped with mesh screens and that your attic and crawl space have no entry points. It's also a good idea to keep these areas dry, as mice (and other pests) prefer dark and damp environments.
They crawl right in or are carried in by unsuspecting homeowners
If your family tends to leave the garage door open, or you don't always shut doors or windows right away, mice may take the opportunity to sneak inside unhampered. It's also entirely possible that they could be carried in inside cardboard boxes and other storage containers stored in the garage or an outbuilding. Don't give them easy access to your home by keeping the garage door closed when not in use, shutting entry doors, and closing windows. You should also inspect anything you bring into your home if there's a chance they've been in a space that mice are prone to visit.
Other rodent-proofing tips to try this fall
Now that you know how mice can sneak in, let's talk about how you can rodent proof your home this fall. We've already shared a few tips on how to stop mice from getting inside above, but we also recommend:
Keeping your home clean and free off crumbs or food scraps that might attract mice
Storing people and pet food in airtight containers
Decluttering the attic, garage, and other storage areas
Putting lids on your outdoor trash cans
Eliminating moisture problems in your home
Repairing leaky faucets and other plumbing issues
Installing a new seal on your garage door that mice can't chew through
Picking up pet waste in your yard
Storing firewood up off the ground and several feet away from your house
How many mice before you call an exterminator?
Whether you've spotted a single mouse or a nest of these pests, contact a pest control company right away for help. Mice will not go away on their own and in fact, their numbers are likely to multiply rapidly if left alone. If you're worried about mice (or rats), contact Miller Pest & Termite right away!
How Miller gets rid of mice in Des Moines, Kansas City & throughout our service area
At Miller Pest & Termite, we offer stand-alone rodent control in Des Moines, Kansas City, and Omaha, as well as in communities across our multi-state service area, that include:
A thorough rodent inspection
Customized rodent control services that may use traps, exclusion techniques, exterior baiting, and other strategies
Our 100% satisfaction guaranteed rodent control
And if mice are a problem in and around your home every year or you find yourself battling bugs all the time, we highly recommend signing up for our home pest control services. Offering year-round plans, you choose the coverage that suits your needs best. Compare plans and pricing below, or simply give us a shout!
Starting at:
$4999
A Month
Service Every Other Month
29 Pests & Services Covered
Initial Premium Interior Application
100% Satisfaction Guarantee
10% Off Bed Bug & Bat Bug Services
Seasonal Mosquito Control
Bundle & Save
GuardPlus
Starting at:
$6999
A Month
Learn More

Service Every Other Month
33 Pests & Services Covered
Initial Premium Interior Application
100% Satisfaction Guarantee
10% Off Bed Bug & Bat Bug Services
Seasonal Mosquito Control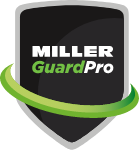 GuardPro
Starting at:
$8999
A Month
Service Every Other Month
35 Pests & Services Covered
Initial Premium Interior Application
100% Satisfaction Guarantee
15% Off Bed Bug & Bat Bug Services
Seasonal Mosquito Control
As the Midwest welcomes the fall season, it also invites some unwelcome guests. But with a bit of vigilance, some simple rodent-proofing measures, and help from your local pest control specialists at Miller Pest & Termite, you don't have to let mice run unchecked in your home this fall or any other time of year!
Get Help Now!
Request Your Free Quote