What do boxelder bugs look like?
Size: Approximately 1/2 in.
Color: Black with reddish-orange markings
Body structure: Elongated oval-shaped body, six legs, and antennae that are half as long as the body length.
Characteristics of boxelder bugs
Every spring, female bugs lay eggs in the cracks and crevices of the box elder tree's bark. Nymphs hatch within a few days and grow larger and develop into adults during the summer. Upon reaching adulthood, they will mate and lay eggs that hatch into the nymphs of a second generation.
When are boxelder bugs most active?
Very Active
Active
Not Active
Where are boxelder bugs commonly found?
While these pests are generally found on trees, stones, shrubs, and wood in warmer months, they migrate to nearby buildings and homes by the masses to hibernate during winter months.
What do boxelder bugs eat?
Boxelder bugs typically feed on the leaves, flowers, and seedpods of the female or seedbearing box elder tree but may feed on male box elder trees as well as on maple and ash trees. Fruit trees may be targeted by these insects as well.
Are boxelder bugs dangerous?
When boxelder bugs move inside of structures, they are primarily just a nuisance pest, however there are additional risks with having these bugs in your home including:
Their fecal material can cause stains on curtains, drapes, clothing, carpet, and other household materials.
When crushed, boxelder bugs can produce a strong, foul odor.
Dead boxelder bugs in wall voids or other hard to reach areas can attract beetles.
While boxelder bugs are not a health threat, these risks to your home and belongings will impact the comfort of your safe space. Don't let that happen to you this winter!
Why do I have a boxelder bug problem?
Every fall, adult boxelder bugs start looking for overwintering sites and oftentimes that ends up being inside cracks and crevices in walls, in door and window casings, and other areas inside houses.
Boxelder bugs are known to stick together and congregate in large groups. When they are looking for places to overwinter, expect to see more than a couple of these pests. They tend to settle and hide in small wall cracks to insulate themselves from cold temperatures, and emerge from hibernation in late March to early April.
How do I get rid of boxelder bugs?
At Miller Pest & Termite, we offer effective pest control services in Iowa, Missouri, Kansas, and Nebraska. If you've found boxelder bugs on or in your home, reach out today to speak with our local pest pros regarding your boxelder bug infestation.
How can I prevent a boxelder bug problem?
In order to prevent boxelder bugs from overwintering in your home or structure, Miller Pest & Termite recommends the following prevention tips:
Seal up potential entry points on the outside of the structure
Repair or replace torn window screens
Keep entry doors and garage doors closed when not in use
Install door sweeps and weather stripping
Vacuum up any boxelder bugs that make their way inside and dispose of the bag outside
Eliminate debris in your yard including pile of rocks, leaves, and boards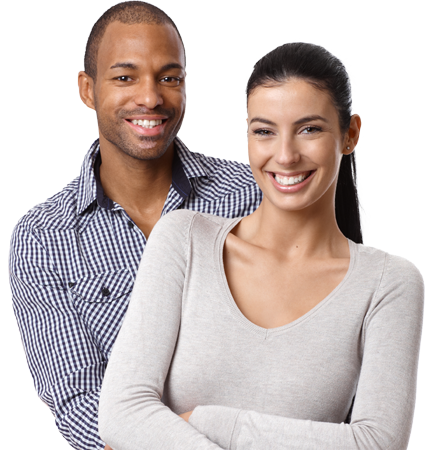 Dean King came to our house and did an awesome job. He was very knowledgeable and thorough in all of his inspection and treatment. Service was prompt and very professional.
Dane K. - Des Moines
Get Help Now!
Request Your Free Quote