What do roof rats look like?
Size: 6-8 in. long, not including the tail
Color: Black or brown
Body Structure: Roof rats have slender bodies with smooth hair, large eyes and ears, and pointed snouts. Their tails are longer than their heads and bodies combined.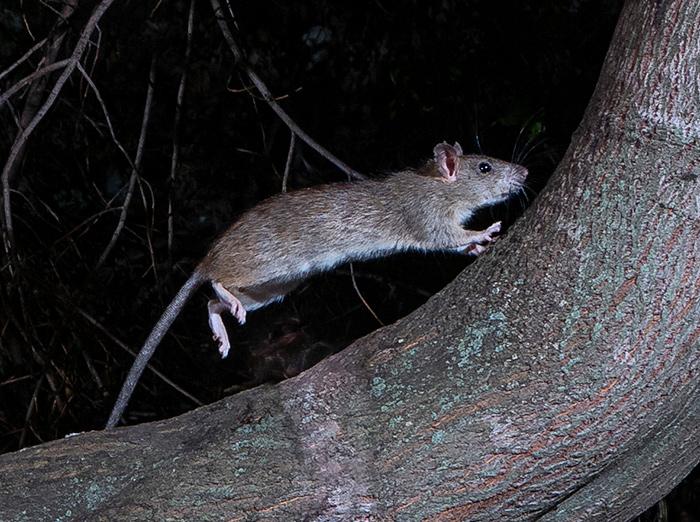 Characteristics of roof rats
Roof rats reach maturity at four months and can produce 4-6 litters of offspring each year. The average lifespan of a roof rat is 12 months.
Roof rats are also characterized by their social hierarchy, where dominant males breed more frequently, and subordinates are relegated to scavenging for food.
When are roof rats most active?
Very Active
Active
Not Active
Where do roof rats nest?
As their name suggests, roof rats tend to nest above ground. Outside, that means trees and in thick vegetation that grows over fences and power lines. Indoors, they typically nest in upper parts of structures including attics and rafters.
It should be noted that although they prefer higher nesting sites, it's entirely possible roof rats will nest in woodpiles, heavy shrubbery, and even inside storage boxes among other low-lying areas.
What do roof rats eat?
In keeping with the food preferences of mice and Norway rats, roof rats are also omnivorous and are willing to consume just about anything they can find, including seeds and nuts. When in season, roof rats prefer to eat fruits and berries.
Are roof rats dangerous?
Like other rodents, roof rats are disease-carrying pests, and as such should be considered a threat to health.
They also contaminate or destroy attic insulation, gnaw on building materials including electrical wires and PVC pipes, and are considered a highly destructive pest.
Why do I have a roof rat infestation?
If you're dealing with roof rats, it's likely that there are openings on the exterior of your home or structure. Roof rats are stellar climbers, so it's entirely possible they found a way in through a hole in the roof or through a gap in the exterior where a utility line enters.
If roof rats can find a way inside, and find suitable shelter with food available, these rodents will likely stick around.
How do I get rid of roof rats?
To get rid of roof rats or other rodents that have infested your home or business, professional treatment is the best way. Here at Miller Pest & Termite, we've been providing expert rodent control services in the Midwest since 2001, and have the tools, knowledge, and experience to take care of rodent problems, no matter how tough.
How can I prevent a roof rat problem?
To prevent roof rats from infesting, we recommend implementing the following rodent prevention tips:
Seal all gaps and openings on the exterior
Eliminate potential water sources
Place a high priority on sanitation
Store food properly and never leave in original packaging
Store kitchen trash in a container with a tight-fitting lid
Cut back tree branches
Trim shrubs and bushes
Stop feeding wildlife (i.e., bird feeders)
Pick up pet waste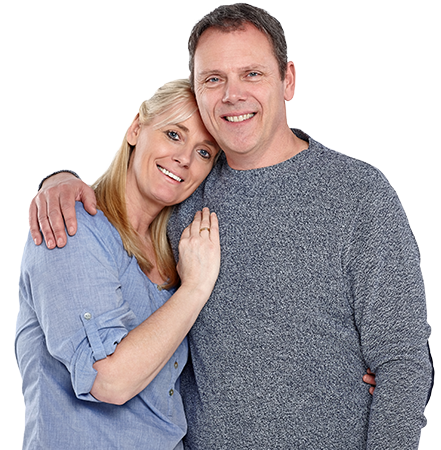 Miller is contracted to inspect and treat our home and rental properties. All properties are in a rural area. Our insect and rodent issues have been taken care of and managed well! Chandler was our latest technician, he was on time, efficient, respectful, and did a great job!
Heather D. - Des Moines
Get Help Now!
Request Your Free Quote