May 12, 2023
How to Get Rid of Bed Bugs in Your Couch
If you have been dealing with a bed bug infestation in Des Moines, chances are good that they have made their way into your furniture. Unfortunately, bed bugs are so tiny that they can crawl into the tiniest of cracks and crevices, and they can create nests and lay eggs in all sorts of places.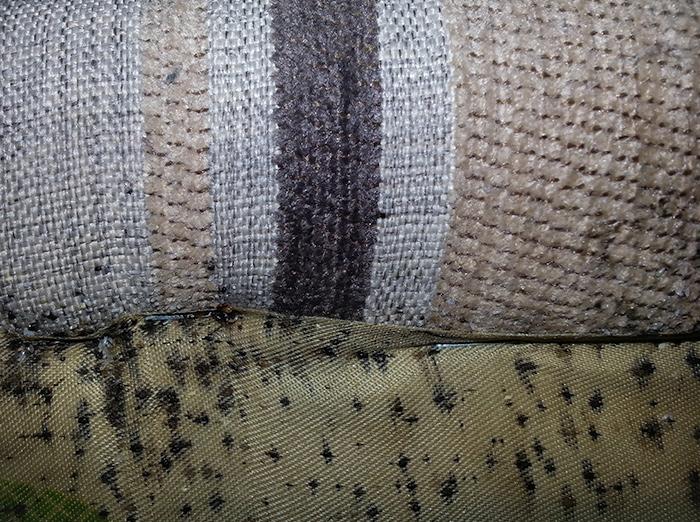 Can bed bugs live in your couch?
Yes, bed bugs can live in your couch, the same way they live in your bed. If they have easy access to human flesh they can hide out in the cracks and crevices of furniture until it is time to feast.
How to tell if your couch has bed bugs
Bed bugs are tiny and can hide away, unnoticed by the human eye. They are flat, dark in color, and have a long, ova-shapped body. Some clear signs you have bed bugs in your couch are:
Seeing the live pest crawling around.
Finding their shed skeletons around your furniture.
Getting red, itchy welts on your skin after sitting on furniture.
Rust colored stains are left on your furniture.
Where do bed bugs hide in furniture?
You can often find them around the seams of your mattress, within any cracks in your bed frame, headboard, or footboard, hidden in furniture that might be placed at the foot of your bed, and more. If the bed bug infestation has made its way to your living room, you may be able to find bed bugs hiding in the seams on your sofa, love seat, recliner, and any other furniture.
Should you just throw out your bed bug infested furniture?
Your first instinct might be to toss your furniture outside so that you can get rid of the bugs, but you should know that this is not always the best solution. First of all, simply getting rid of your furniture is probably not going to get rid of the bed bug infestation. As a matter of fact, in the process of carrying your furniture through your home so that you can get it out the door, you could cause bed bugs to fall off of your furniture so that they can infest other parts of your home.
Additionally, you also have to worry about someone else picking up your furniture; for example, if you live in an apartment complex and put your bed bug infested furniture out by the road, you have to worry about one of your neighbors potentially picking it up and taking it into their own unit. Not only do you probably not want to put your neighbors through what you are going through with your bed bug infestation, but you also do not want them to be brought into other areas of the building, where they can then further infiltrate your home.
Could your new furniture get infested by the same bed bugs?
Another topic of concern is the cost of replacing your furniture. Furniture is not cheap, and if you're like many people, you probably can't necessarily afford to rush out and purchase all new furniture for your entire home. Doing so is unrealistic for many, and the most heartbreaking part about it is that if you bring your new furniture into your home before seeking professional treatment, there is a chance that your new pieces could become infested in no time, too. Plus, some furniture can't be easily replaced, and you may not want to get rid of antiques or furniture that has sentimental value to you, such as pieces that might have been passed down to you by family members.
How should you treat for bed bugs?
Luckily, you do have options, and you do not have to dispose of your furniture. Certain steps can be taken, such as by putting a zippered mattress protector over your mattress to seal the existing bed bugs in and to prevent new ones from nesting in the seams. You can also hire a bed bug extermination professional to treat your furniture and your entire home to help get rid of of bed bugs. In fact, when compared to DIY treatments like spraying chemicals that you can purchase from the store and tossing out your furniture, this can be cheaper in the long run and is sure to be more effective, too. Check out our bed bug treatments in Kansas City and the surrounding area!
Get Help Now!
Request Your Free Quote