What do German Cockroaches look like?
Size: 5/8 in.
Color: Light brown to brown with two dark brown markings on the thorax
Body Structure: Narrow oval-shaped body with long antennae and longitudinal markings on the thorax.
Characteristics of German Cockroaches
German cockroaches are extremely fast breeders, producing as many as six generations of offspring in a single year. Females produce an egg capsule about once every 25 days. The capsule contains anywhere from 1 to 4 dozen eggs. After the eggs hatch, the nymphs mature into adulthood in as little as 3-4 months. The total lifespan of an adult German cockroach is about one year.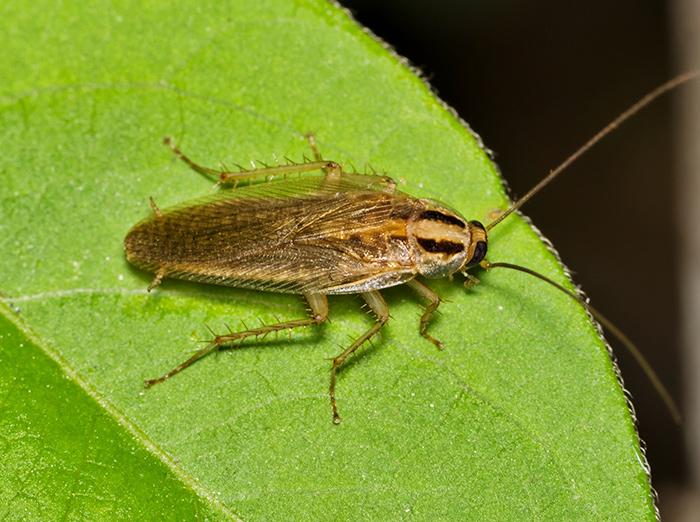 When are German roaches commonly active?
German cockroaches are most active in the summer months due to their affinity for heat and humidity. Under the right conditions though, they can survive year-round inside homes and commercial establishment.
Where are German cockroaches found?
German cockroaches do not live outdoors. They prefer warm, moist conditions, which is why they are often found in residential and commercial kitchens and bathrooms. They are particularly associated with restaurants, food processing facilities, hotels, and nursing homes.
What do German cockroaches eat?
Like other types of cockroaches, German cockroaches are omnivorous scavengers that will eat anything including all kinds of food, paper, and cloth.
Are German cockroaches dangerous?
German cockroaches are more than a nuisance pest, they are capable of spreading several kinds of bacteria including Salmonella and E. coli which can lead to food poisoning and dysentery.
Why do I have a German cockroach infestation?
German cockroaches do not enter structures from outside. Typically, they are carried in albeit unknowingly in grocery bags, cardboard boxes, and even on secondhand appliances. Once inside, they're likely to stick around if they can locate warm and humid hiding spots close to food and water sources.
How do I get rid of German cockroaches?
Because German cockroaches reproduce quickly, do-it-yourself treatments are not recommended. Roach bombs can be toxic and highly dangerous for humans and pets alike if administered incorrectly. If you believe you have a roach infestation, contact a pest control professional to identify the species and administer proper treatment.
At Miller Pest & Termite, we've been eradicating German cockroaches for over 20 years and are ready to help you resolve an infestation of roaches.
Ongoing Home Pest Control Recommendation
Miller

Guard

Our signature Miller Guard pest control plan is designed to eliminate and prevent insect and rodent problems by targeting pest entry and exit points for maximum effectiveness. It includes an initial premium interior application, exterior applications, web removal, and wasp nest removal.
Service Every Other Month*
29 Pests & Services Covered
Initial Premium Interior Application
Exterior Applications
Insect & Rodent Control
Year-Round Protection
100% Satisfaction Guarantee
Starting at:
$4999A Month
Free Quote Or Call (515) 518-8864
Additional Miller Guard Details
Pests Covered: Asian Beetles, Boxelder Bugs, Carpenter Ants, Carpet Beetles, Centipedes, Earwigs, Fleas, Fruit Flies, Grain Beetles, Hornets, House Ants, Indian Meal Moths, Mice, Millipedes, Pill Bugs, Rats, Roaches**, Silverfish, Spiders***, Stink Bugs, Wasps, Weevils, Yellow Jackets
Pricing does not include initial fee
1-year service commitment
Must have credit card on file
*Not including Jan/Feb
**American, German & Oriental
*** Venomous & Non-venomous
How can I prevent a German cockroach problem?
To prevent German cockroach infestations in your home or business, we recommend:
Focusing on proper sanitation
Keeping food preparation, food storage, and eating areas free of crumbs and spills
Eliminating standing water
Correcting moisture problems
Repairing leaking appliances
Resolving plumbing issues
Keeping storage areas dry and organized
Checking deliveries for any sign of roach activity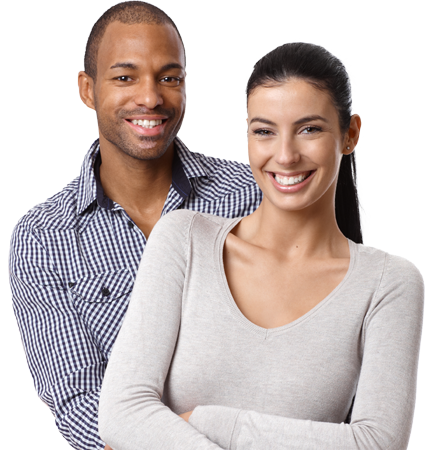 Dean King came to our house and did an awesome job. He was very knowledgeable and thorough in all of his inspection and treatment. Service was prompt and very professional.
Dane K. - Des Moines
Get Started Today
Request Your Free Quote