What do house spiders look like?
Size: 3/8 in.
Color: Tan or light brown with darker markings on the abdomen
Body Structure: Cephalothorax and globe-shaped abdomen, eight legs with dark markings and eight eyes.
Characteristics of house spiders
In a lifetime, which averages about one year, the female will lay around 4,000 eggs. The gestation period for eggs is one week. Offspring go through a series of "instars," or transformations where the spiderlings molt and develop before reaching maturity; male offspring go through six instars, while females undergo seven. After hatching, house spiders use "ballooning," a process by which spiders release silk from their spinnerets into the air thereby allowing the wind to carry them to another locale, to leave the nest.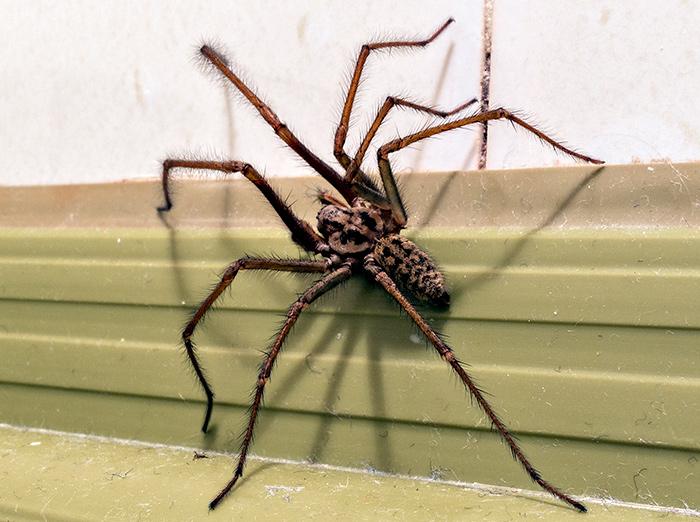 When are house spiders commonly active?
How are house spider webs formed?
House spiders weave large, intricate webs made out of silk that serve as nesting and feeding sites.
Where do house spiders build webs?
Webs often can be spotted inside homes in ceiling corners, around windows, beneath light fixtures and so forth.
What do house spiders eat?
House spiders eat insects they capture in their webs. Once prey has been captured, house spiders liquefy the trapped insect(s) using its saliva before consuming it.
Are house spiders dangerous?
No, they're more of a nuisance pest and an indication that you have other pests in your home. Although house spiders have venom glands, their venom is not harmful to people.
Why do I have a house spider infestation?
House spiders make their way into homes and businesses using gaps, cracks, and openings on the exterior of the structure. Once indoors, they'll stick around and build webs if there's insects to prey on including flies and mosquitoes.
How do I get rid of house spiders?
If your home is overrun with spiders, reach out to a pest control professional to properly identify the species of spider. Do-it-yourself, store-bought chemicals are often ineffective and can harm the health of your family and pets if administered incorrectly.
At Miller Pest & Termite, we offer pest control services for house spiders and other insects that frequently invade Midwest homes. Contact us today to learn more about our spider control services.
Ongoing Home Pest Control Recommendation
Miller

Guard

Our signature Miller Guard pest control plan is designed to eliminate and prevent insect and rodent problems by targeting pest entry and exit points for maximum effectiveness. It includes an initial premium interior application, exterior applications, web removal, and wasp nest removal.
Service Every Other Month*
29 Pests & Services Covered
Initial Premium Interior Application
Exterior Applications
Insect & Rodent Control
Year-Round Protection
100% Satisfaction Guarantee
Starting at:
$4999A Month
Free Quote Or Call (515) 518-8864
Additional Miller Guard Details
Pests Covered: Asian Beetles, Boxelder Bugs, Carpenter Ants, Carpet Beetles, Centipedes, Earwigs, Fleas, Fruit Flies, Grain Beetles, Hornets, House Ants, Indian Meal Moths, Mice, Millipedes, Pill Bugs, Rats, Roaches**, Silverfish, Spiders***, Stink Bugs, Wasps, Weevils, Yellow Jackets
Pricing does not include initial fee
1-year service commitment
Must have credit card on file
*Not including Jan/Feb
**American, German & Oriental
*** Venomous & Non-venomous
How can I prevent a house spider problem?
Sanitation is the best preventative measure for controlling house spiders as well as "cobwebs." We also recommend:
Caulking cracks and other openings around your home
Install or repair window screens
Eliminate household clutter
Keep closets and storage areas organized
Vacuum under furniture regularly
Knock down cobwebs when you see them
Make sure your home is free of other insects that attract house spiders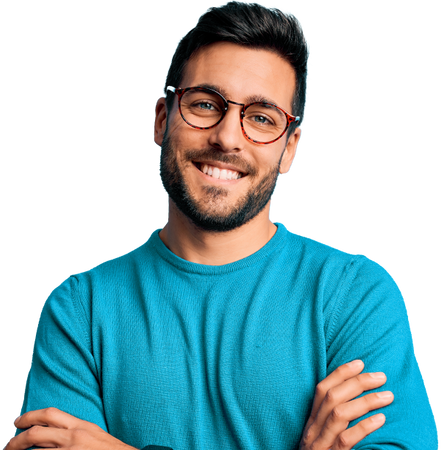 Scott and Kent came out to access a rodent issue in my back yard. They very knowledgeable about the type of rodent and how to get rid of the problem. They were also very very professional and the customer service was the best I've seen in a very long time. I definitely will recommend them hands down! What an excellent job! Keep up the good work you two!!
Mike L. - Kansas City
Get Started Today
Request Your Free Quote