April 21, 2023
How To Get Rid Of Silverfish In Kansas City
What is a silverfish?
Silverfish are small, nocturnal bugs with grayish silver bodies and fish-like scales that occupy moist areas. You've likely seen silverfish in your home in bathrooms, attics, and basements.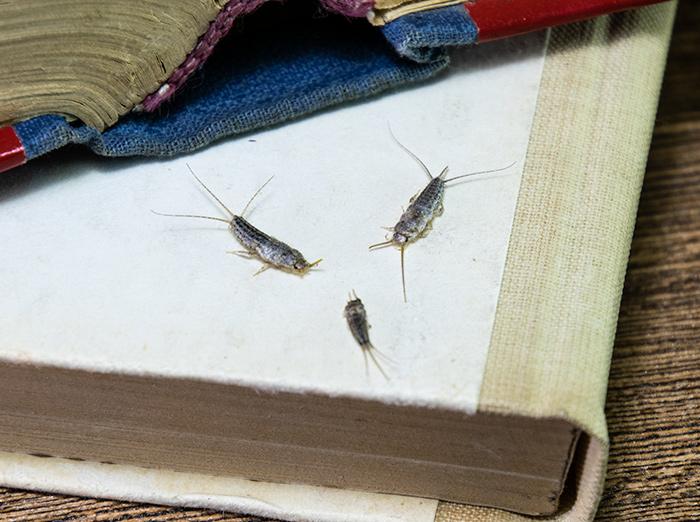 Where do silverfish come from?
Silverfish are actually one of the oldest insects on the planet, with their ancestors dating back over 400 million years ago. These bugs aren't regional, they can be found in most places all over the world, including Kansas City!
What does a silverfish look like?
Unsure if you have a silverfish in your Kansas City home? Look out for these key features of silverfish:
No more than about ¾ of an inch long
Elongated body with 6 legs and long antennas
Shiny gray body with scales and no wings
Quick movements
What causes a silverfish infestation?
Silverfish love moist and warm areas, and it's easy to accidentally create the perfect environment for them. Standing water and leaving food out in the open are both common ways to lure silverfish inside. Some of the ways they get into your home are through crawling through small cracks, holes caused by water damage, and catching a ride on materials you bring inside. Once they find the perfect spot in your home, the infestation begins.
Are silverfish harmful?
Silverfish won't cause harm to humans or pets, but they can be harmful to your belongings! The little bugs do not bite and they don't carry harmful pathogens. But even though they won't bite you, they do love to eat your clothes, food, and other starchy materials in your house, so it's still a good idea to get rid of them.
How do you get rid of silverfish?
There are many ways to try to get rid of silverfish, whether that be through DIY methods or calling professional pest control.
DIY Methods for Silverfish Removal
Looking for at-home silverfish control methods? Here are a few things you can try to get rid of silverfish before calling an exterminator:
Borax: This is one of the most effective solutions to a silverfish problem. Just spread a layer of borax anywhere that you've seen the bugs in your home or anywhere you think they might go.
Sticky Traps: Trapping silverfish can be as easy as buying these traps at your local store. The bugs will hopefully run to them and get stuck for good.
Wet Newspaper: If you wet newspaper and roll it up, you create the perfect place for silverfish to inhabit. Once you see the trap worked, throw the newspaper away or burn it.
Spices: One easy way to repel silverfish is drying out bay leaves, sage, or cloves and leaving them wherever you see pest signs. Silverfish hate the smell and will likely stay away.
Professional Kansas City silverfish control
DIY methods not working? It happens to the best of us. While DIY methods for getting rid of silverfish can be great short-term solutions, sometimes it's best to let the professionals get rid of your problem for good. In the Kansas City area? Don't wait for relief from silverfish problems, contact Miller Pest and Termite today! We offer the best pest control in Kansas City and beyond.
Get Started Today
Request Your Free Quote