August 8, 2023
Why Are Roaches Worse In The Summer?
Why are roaches worse in the summer? It's a question that many homeowners ask as temperatures rise and they start to notice these vile pests dashing across the kitchen floor, lurking in the bathroom, or hiding out in other parts of their homes. It's no coincidence that Midwest property owners find themselves battling cockroaches as soon as the hot weather arrives and in this blog post, we'll explain why roaches are indeed worse in the summer.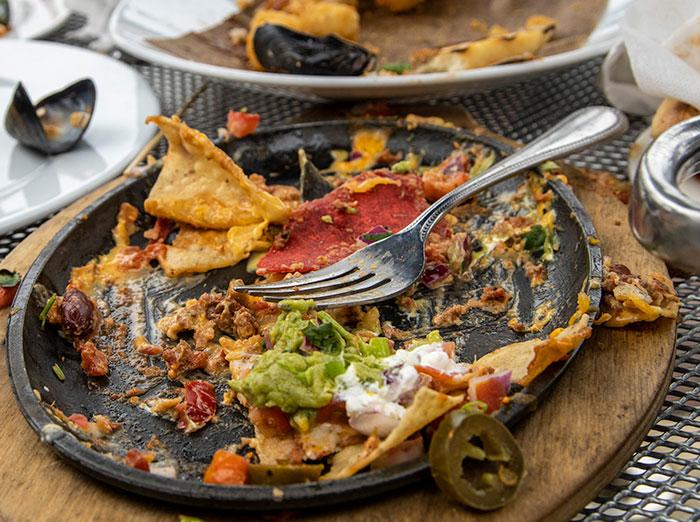 Why cockroach activity in Des Moines & across the Midwest surges in the summer
Summertime brings more than just barbecues and pool parties to the Midwest. For homeowners in communities such as Des Moines and Kansas City, it also ushers in a surge of roach infestations. Here are a few reasons why cockroaches are worse in the summer:
Roaches love heat and moisture
American cockroaches and other species are drawn to warm and moist environments. When it's hot and dry out, they tend to infest homes and specifically parts of the house that offer the two elements they love.
They reproduce faster in hot weather
Although cockroaches can reproduce all year round, hot summer weather can accelerate their reproductive cycle, resulting in a population surge during the summer months across Des Moines and other parts of the Midwest.
Cockroaches are more active when it's warm outside
During the summer months, cockroaches are more active, searching for food, water, and shelter. As a result, they often find a way inside homes through cracks, gaps, and other openings on the exterior.
There's plenty of food available
Cockroaches are not picky eaters and in fact are rampant scavengers that consume anything they find including fruits and veggies, grease, starches, hair, trash, and a wide variety of organic matter. Since Midwesterners spend more time in their outdoor living spaces and there tends to be more food inside and out during this season, the easy access to food attracts cockroaches.
4 ways to prevent cockroach infestations this summer
#1: Control moisture levels in your home
As we mentioned above, cockroaches love moisture and thrive in warm and humid areas. Controlling moisture levels is key to making your home less inviting to cockroaches and other pests that love moisture. To accomplish this task, we suggest addressing water leaks and moisture issues.
#2: Keep a clean kitchen & home
Raiding dirty dishes left out overnight or feeding on unattended pet food sounds like an ideal night out… that is if you're a cockroach. To avoid a situation where you have cockroaches taking over your kitchen in search of food, you should clean dirty dishes after every meal, do not leave pet food out overnight, store food in glass containers with lids, and take the trash out regularly. We also recommend disinfecting counters, cabinets, and floors often.
#3: Make your outdoor living space & yard less attractive to cockroaches
Since cockroaches are just as likely to show up in and around your home, it's wise to take steps to make those areas less appealing to these pests. Trimming branches, shrubs, plants, and other vegetation that are too close to your home will help accomplish that as will covering outdoor trash cans with durable, tight-fitting lids, and picking up food crumbs wiping up spills that occur in your outdoor living space.
#4: Don't let them get inside
In order to make your home impenetrable to cockroaches, you should seal every potential entry point on the outside of the home, keep doors and windows closed when not in use, and inspect anything you bring inside to make sure cockroaches are not carried in.
What to do if you find cockroaches infesting your home this summer
If you're struggling with a cockroach infestation this summer, contact Miller Pest & Termite for help. Offering effective pest control services in Des Moines and throughout our multi-state service area, you can rely on our team of pest control specialists to exterminate cockroaches.
Sign up for a home pest control plan and we'll make sure roaches don't have the opportunity to infest
To protect your family and home from cockroaches this summer and all year long, consider signing up for one of Miller's home pest control plans. With service every other month and treatments backed by our 100% satisfaction guarantee, Miller Pest & Termite is the company to call when you need help with roaches and other pests. Check out our plans and pricing below or simply give us a call!
Starting at:
$4999
A Month
Service Every Other Month
29 Pests & Services Covered
Initial Premium Interior Application
100% Satisfaction Guarantee
10% Off Bed Bug & Bat Bug Services
Seasonal Mosquito Control
Bundle & Save
GuardPlus
Starting at:
$6999
A Month
Learn More

Service Every Other Month
33 Pests & Services Covered
Initial Premium Interior Application
100% Satisfaction Guarantee
10% Off Bed Bug & Bat Bug Services
Seasonal Mosquito Control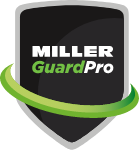 GuardPro
Starting at:
$8999
A Month
Service Every Other Month
35 Pests & Services Covered
Initial Premium Interior Application
100% Satisfaction Guarantee
15% Off Bed Bug & Bat Bug Services
Seasonal Mosquito Control
Get Help Now!
Request Your Free Quote